Whether you are browsing, shopping, selling or taking out a loan, the internet can be our best friend or our worst enemy. The internet has changed the way we buy, sell and deal with our finances – all of theses things are now almost too easy.
But when using online sites we must take care when making transactions or filling personal details. But how can you tell the good and secure sites from the bad?
Secure Server
Before entering any personal or bank details into a website, you should ensure that the website is secure. To do this, look out for a small padlock symbol in the address bar. The web address should also begin with https:// (the s stands for secure). For example: 

Ultimately, you need to secure your computer and personal data. Avast, according to AntiVirus Rankings, is great software for real-time scans. It blocks viruses, spyware, and malware. Second, you need to make sure that the websites you're browsing are secure.
Social Media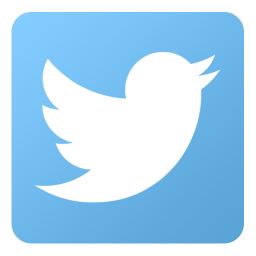 If you are not sure about the legitimacy of a website, check if they have any social media platforms.
If they have social medias, such as Twitter, Facebook or Instagram they are more likely to be secure as they have clearly invested time and effort into starting and maintaining these platforms.
Their social media may also given an insight into how they treat their customers. You can read reviews on their Facebook page or search their @ name on twitter to see what kind of things their customers are tweeting them about, some good be praiseworthy and some could be complaints. If people are writing about scams linked to their sites, their items not arriving but their money being taken etc, it may be best to avoid using the website to buy from or sell on.
Reviews
Speaking of reviews, check to see if the website is receiving good reviews not only on social media, but elsewhere – such as Reviews.co.uk. Furthermore, you should try and use your initiative to try and work out whether the reviews are genuine or faked. If there are a mixture of extremely negative reviews and more vague positive reviews, it is likely that the positive ones are faked for the purposes of the scam.
Address
Another way to see if a site is secure, make sure it has a real UK address. Most companies will display their address on their website.
If you aren't sure, simply look up any address they give to see if it exists. If they do not give an address, this is a cause for concern.
Take for example, Michael Platt's website. They are a Independent Retailer Jeweller and Goldsmith in London. Whilst they are not a major site like ASOS, for example, it is very clear that they are a secure site. On the front page they state their address (which exists), as well as links to their social media accounts. If you click onto their Facebook page, they have received a 5 star rating, with personal reviews to backup the ratings it has received.