Tell us about yourself and the Synapse Network
I started my first company at the age of 20 and have been building businesses ever since. For the last six years, I've been investing in multiple early-stage crypto projects, focusing on their development and doing my due diligence on every single one of them.
I originally planned to open my own Venture Capital, which would not only prepare funds for projects but also support them from the earliest development stages. But then Paweł, one of the members of my community came to me with his idea. We combined our visions and potential market expectations and after a lot of research, we found a sizable gap that we decided to fill. And that's how Synapse Network came to be.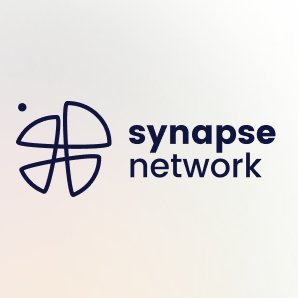 How did you come up with the idea for the company?

We wanted to meet the needs of startups, which, despite their brilliant ideas, often had a lack of technical knowledge in the area of cryptocurrencies, and usually struggled with the problem of finding appropriate technological solutions for their needs.
And that's how Synapse was born. A solution that is familiar to both crypto veterans and newbies as well as to crypto projects, owners, and developers that previously had their wonderful vision, but lacked the resources to realize it.


On what aspects of the project are you focusing now? What are the latest trends in the crypto industry?

Currently, there are two basic aspects we are looking to empower.
The first one is of course the community. Taking care of our community by creating user-friendly features is of paramount importance on account of the current market situation.
At the same time, with our renewed focus on community care, we think that the safety of our investors and their money is a top priority for us, and as such, every project unable to guarantee it is an instant rejection.
The second of our focuses is the Synapse Technology Labs. Our Tech Labs produces products that are providing member projects with a chance to build top-quality solutions for all of their users.
Speaking of current trends, we see some movements in Move2Earn projects. They are raising funds in a pretty different way than typical projects and we see really great results for these projects during the listing, probably coming from the improved focus on health during this partial freedom from the pandemic.

What can we hope to see from the Synapse Network this year?

We are planning to launch a series of implementations that will make it easier for users to actively utilize our launchpad.
Our primary goal in this regard is to make every person, even without any knowledge of crypto, be able to start their adventure with decentralized finances without any issue.
We have already implemented a system to manage and quantify community interactions on Twitter, in order to learn about our community preferences while identifying our most active users.
Moreover, we plan to introduce a prize system for the top members of Synapse Network Twitter by giving them the opportunity to redeem rewards with the points they earn by interacting on our media channels.
This is the time to consolidate and build anew, and we are not going to waste it.