PennyFreedom.co.uk is a unique cash flow management platform that allows small businesses, freelancers and self-employed workers to create, send and finance invoices. Users can invoice their clients for free, with the option of getting their invoice payment advanced within 24 hours (from invoice validation). Our main goal is to help all SMEs improve cash flow, by ensuring their invoices are paid in full, on time.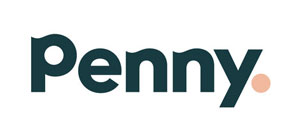 How did you come up with the idea for the company?

After working with various SME's we kept hearing the same problem over and over again. They were all struggling with cash flow, and there wasn't really anybody to support them.
The people who were wanting to support them were only looking to do so in a selfish way, meaning SME's were struggling to support themselves month on month. So, we wanted to come up with a service to help.


How has the company evolved during the pandemic?

Well, we've seen tons of things! Primarily we have seen that clients have been taking longer to pay, which is understandable, but not excusable. I think that businesses have forgotten there are people at the other end of these businesses, people who need to be paid.
We have also seen big clients, funders and banks etc, saying no to helping people. They are saying no to helping people and businesses they once helped. Lastly, we have seen how important mental health is when owning a business, there are huge amounts of mental health issues amongst owners of businesses, and the pandemic has only worsened these worries and stresses.

What can we hope to see from Penny Freedom in the future?

We want to help businesses who want better control over their cash flow. We want to help business owners have the luxury of having one less thing to worry about. Owning a business is extremely stressful, and you have hundreds of things to manage, we want to be able to assist businesses not have to worry about their cash flow anymore.
We're going to be continually listening to our current clients, and our future clients, so we can build services around what they want, and need.