SilverCloud Health is a world-leading digital mental health platform providing clinically proven, internet-based Cognitive Behavioural Therapy (iCBT) programmes positive impact to over 500 organisations and 800,000+ users globally. With more than 30 mental health and wellness programmes designed to suit the needs of the user, the platform is scalable to help meet the mental health needs of the nation, now and in the future. Easy to use, and accessible on multiple devices 24/7, it offers support to those experiencing symptoms of depression and anxiety, or chronic illness, substance abuse, through to perinatal mental health, parenthood, money worries – and more.
From a user perspective, SilverCloud Health offers both self-guided and asynchronous live coached support. Users are asked to complete a wellbeing assessment when they first sign in, which allows us to gauge their overall mental health using clinical metrics. Our AI then places them on the right programme where they can set goals for themselves, access CBT to help patients get a more in depth understanding of their feelings, and mindfulness tools to help users work on staying in the present moment.
SilverCloud Health is really special because we are the only equivalent mental health platform who has 25% of its team as researchers. We're constantly evolving our tools based on user learnings and evidence-based research. We constantly strive to be digital mental health pioneers, delivering proven mental health support in a way that those that need it can access support as and when they need to.

How did you come up with the idea for the company?

SilverCloud Health is a direct spin-out from well over a decade of clinical and academic research. The research focused on how to successfully deliver digital mental health care in the real world – with the key pillars of clinical outcomes and engagement. The challenge with existing solutions is that they suffer from low end-user engagement, high end-user/patient dropout levels, and limited clinical outcomes. In essence, they fail to deliver in the real world for real people. SilverCloud was and continues to build on these key pillars of clinical outcomes and engagement.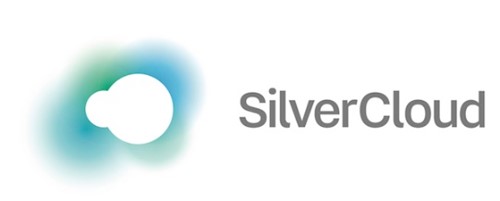 What are principal tenets/the key ethos held by SilverCloud?

We are motivated by our vision of Effective mentla healthcare for all and our purpose and truly our focus is to help people improve their mental health through technology.
We want to help increase access to digital mental health support for everyone, and be leaders in breaking down barriers to empower lives. We work with Health Systems such as NHS and HSE, health providers, employers, educational institutions, charities and sports organisations etc. – to meet people wherever they are in their mental health journeys.


How has the company evolved during the pandemic?

Outside of the physical toll of COVID, the mental toll has been and continues to be one of the biggest increases in mental health issues across the world, whether due to grief, isolation, relationship breakdowns, the pressures of home schooling, financial worries or any of the other challenges it has thrown up. As a result, and unsurprisingly, the pandemic has brought with it worldwide uplift in users. From our side, other than making sure that our IT has been able to cope with the increased number of users, we have adapted and created freely-available COVID specific programmes to help deal with the tidal wave of mental health needs that we are currently facing.
From the perspective of an employer, like everybody else, we moved to working from home. We are more fortunate than many other organisations in that digital is at the very heart of our business, and as such we were able to action this very quickly.

How did pandemic affect workflow?

As a direct result of COVID we leaned in, even more than ever before, to support customers and frontline workers. We built a bespoke programme 'Space from COVID' to provide front-line workers with free access, 24/7 to support their own mental health. We then offered this suite of supportive programmes for free to organisaitons across the UK, Ireland, and North America, including the NHS Workforce.
As the demands placed on our health systems increased, with a growing need for additional mental health support, our evidence-based platform was able to offer some relief.
We currently span the UK, Europe, USA and Australia – and possibly the biggest evolution is that the majority of the population is at ease with accessing this type of service digitally, when previously it might have left some people behind from an IT know-how point of view.

What can we hope to see from SilverCloud Health in the future?

We recently joined the Amwell family, a US company that specialises in telemedicine. Their expertise fits neatly with our offering, and our offering fits neatly into theirs. The acquisition represents the biggest opportunity for us accelerated efforts towards our mission to make digital mental health support accessible to all.

Any research pipelines?

We're excited about the research our team is working on, as we look to continue to drive digital health science into the future. To give one example, we are kicking off a trial which builds on our collaboration with Microsoft research, where we will test a machine-learning tool predicting clinical outcomes and feeding the information back to our coaches.
We have several publications coming out soon on the long-lasting effects of our intervention and how it outperforms others. We're also collaborating with top academics in the field to understand activation, engagement, and service delivery best practices.
Through scientific excellence and innovation, we aim to stay at the forefront of the field of digital mental health and continuously am to improve our understanding of what works best for different individuals, and how.