Padoq is a mobile app development company. We produce branded apps for all conceivable sectors of industry and society, predominantly on a low-code basis. This means our apps cost up to 75% less than using traditional app developers, and we can deploy apps quickly – on average, in 6 weeks.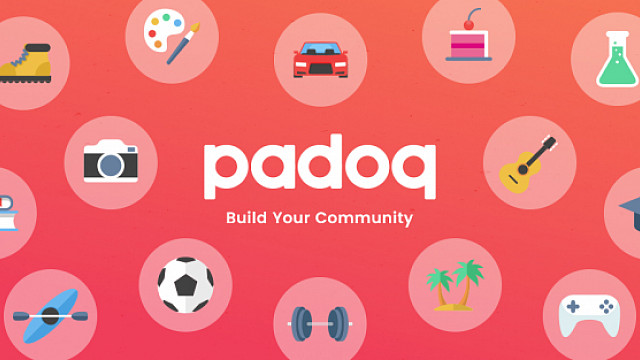 How did you come up with the idea for the company?

My dad used to spend every night on an old school PHP forum board discussing his love of vintage Kawasaki motorcycles. Obviously, community technology has moved on from the forum, but Dad decided to stick with it for fear of his personal data and conversations being exploited or repurposed for financial gain by these "new and improved" platforms.
When I started discussing this with my fellow founders, we started looking at ways to solve this and decided to create an app for communities focused on privacy without the monetisation of data. Simultaneously, we started building out functionality so that users didn't need to leave the app to carry out multiple activities – we're talking payments, surveys, events…
We were left with an amazingly functional, user-friendly, and secure mobile app.  Padoq attracted a lot of interest from organisations wanting their own white-labelled version of our app and the rest, as they say, is history. All our customer apps are now built from this single code base and we're continually adding functionality and features to give the best value for money and user experience for our clients and their end users.


What advice would you give to other aspiring entrepreneurs?

Be dynamic! From the initial Padoq concept, I never expected to be building mobile apps for other organisations and initially, I may have been precious about sharing our product with others. I set out to solve an issue that I've in part had to abandon because better opportunities for our product exist. Basically, always be open to changing your plans. I still hope that our aspiration around data and privacy for smaller communities continues to gather pace and if nothing else, is given more thought by other social platforms.
Secondly, surround yourself with experienced experts. I think the word entrepreneur often paints a picture of a single person going it alone.  It is absolutely essential that you seek advice, help and are willing to accept criticism from people who have experienced both failure and success. Our CTO for example, is the brains behind the Expedia and John Lewis systems, as well as having multiple successful exits. And our advisors have worked for some of the world's biggest organisations. We may have amazing ideas but it's often difficult to implement them alone.

What can we hope to see from Padoq in the future?

We are continuing to develop our functionality and we're at a point where we have sector-specific pre-built components for a large number of industries. Our eventual plan is to move towards a platform as a service model, where users can create their own apps over the internet.
As a company, our revenue has grown by over 1000% in 12 months and we're rapidly growing our team, not only in anticipation of continued growth, but also as we move towards expanding internationally in 2021.