Second Nature is a UK-based health technology company launched in January 2015 with headquarters in London, United Kingdom.
Second Nature is a digital programme that helps people lead healthier lives.
Second Nature provides a digital behavioural change programme, and aims at helping its users to change their lifestyle habits and lose weight.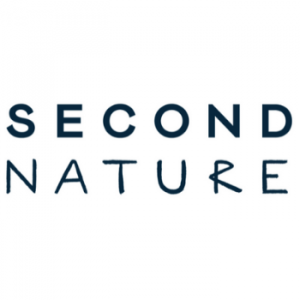 About Second Nature
Second Nature (previously 'OurPath') was founded in January 2015 by Chris Edson and Mike Gibbs, former strategy consultants for Monitor Group. They initially raised $800,000 in seed funding from 500 Startups, Wayra, Bethnal Green Ventures, and Pioneers Ventures.
In October 2017, Second Nature published its first clinical trial in the Royal College of Physicians Future Healthcare Journal – 'A service evaluation of a digital behavioural change programme'. In November 2017, the company delivered the NHS Healthier You National Diabetes Prevention Programme. In January 2018, Second Nature launched a commercial partnership with the healthcare company, Roche.
Second Nature collaborated with UCL and Imperial College London to clinically evaluate the effectiveness of the programme, for both weight loss and type 2 diabetes management.The data suggest that people using the programme achieved an average 8.3% weight loss at six months (equating to roughly 7 kg) and an average HbA1c reduction of 13.6 mmol/mol at three months. 40% of participants in the most recent clinical trial lowered their HbA1c to below the diagnostic threshold for type 2 diabetes.
Second Nature Series A Funding Round
In February 2020, the company completed a Series A funding round, led by Beringea, and raised $10 million. Other investors in this round, who had previously invested, included Connect Ventures, Speedinvest, Bethnal Green Ventures, as well as angels including Taavet Hinrikus. Some new investors joined the round, including Uniqa Ventures, the venture capital fund of Uniqa, a European insurance group, and the founders of mySugr, the digital diabetes management platform, which was acquired by Roche. This funding round took the total investment in the company to $13 million.
Do you need funding for your business or startup? TechRound works with a panel of VCs and Angel Investors. Enquire today >>