Spain, with its sun-soaked beaches, vibrant culture, and flourishing startup scene, has become a hotbed for innovation and entrepreneurial spirit.
In recent years, the Spanish government's support for startup culture, evident through initiatives like the Startup Law and digital nomad visas, has further propelled Spain into the limelight of the global startup arena.
As we approach 2024, we have curated a list of ten exciting Spanish startups that are set to make waves in the coming year. These startups, representing a diverse range of industries, showcase Spain's innovation, creativity, and technological prowess.
1. Sea Saffron (Valencia)
Sea Saffron, nestled in the heart of Valencia, is not just a service; it's an immersive journey into the soul of Valencian gastronomy, culture, and tradition. With a focus on creating intimate and unforgettable experiences, Sea Saffron brings the essence of Valencia directly to your homes through their engaging online and in-person experiences.
Whether you're a local or a visitor from afar, Sea Saffron's guided tours offer a delightful blend of unique gastronomic adventures and exquisite wine pairings, all set against the backdrop of Valencia's most iconic venues.
2. Ukio (Barcelona)

Barcelona's Ukio, established in 2020, offers a flexible and hassle-free approach to apartment rentals. With fully furnished apartments available for stays as short as a month, Ukio eliminates the complexities associated with traditional rentals.
The startup operates in several European cities, including Barcelona, Madrid, Lisbon, Berlin, and Paris. Having raised $39.5 million, Ukio's innovative approach to accommodation is reshaping the housing market.
3.Typeform (Madrid)
Typeform, established in 2012, is a game-changer in the realm of online engagement. Gone are the days of clunky online surveys and forms; Typeform offers a sleek, user-friendly, and visually appealing platform for creating interactive content.
Whether it's gathering customer feedback, running contests, or creating engaging quizzes, Typeform simplifies the process with its no-code SaaS tools. With its intuitive interface, businesses can easily connect with their audiences and grow their reach. Typeform's commitment to user-friendliness and innovation has made it an essential tool for those seeking to enhance online engagement and capture valuable insights.
4. Basquevolt (Vitoria-Gasteiz)

Basquevolt, a 2022 startup based in Vitoria-Gasteiz, is at the forefront of sustainable energy solutions. The company specialises in solid-state lithium batteries, revolutionising electric vehicles, renewable energy systems, and electronic devices.
Basquevolt's cutting-edge technology offers higher efficiency, longer lifespan, and reduced wear and tear during charging. With €30.3 million in funding, Basquevolt is driving the adoption of sustainable energy solutions.
5. Yaba (Madrid)
In the fast-paced world of e-commerce, staying ahead of the curve is essential, and Yaba, founded in 2020, is doing just that. This tech platform has redefined how businesses operate, offering an all-in-one solution to manage and scale online enterprises efficiently.
However, Yaba's most unique and valuable feature is its mobile application, providing businesses with unparalleled customer engagement. With Yaba, companies can connect with their customers like never before, offering exceptional customer service and gaining valuable insights to drive their success. As e-commerce continues to evolve, Yaba is poised to lead the way with its innovative approach and adaptability.
6. GoodNews Coffee (Barcelona)
Barcelona's GoodNews Coffee, founded in 2020, blends the love for coffee with a mission to spread positivity and good health. The startup provides a dynamic community hub, emphasising high-quality coffee, positive vibes, and well-being.
With €15.7 million in funding, GoodNews Coffee offers a refreshing experience for coffee enthusiasts, fostering a sense of community and well-being.
8. Woonivers (Madrid)
Woonivers, a Madrid-based startup, is revolutionising tax-free shopping for non-EU travelers. Since January 2019, non-EU citizens have had the opportunity to request VAT refunds when shopping in stores, and Woonivers has introduced a digital service for mobile devices to streamline this process.
With Woonivers, travelers can efficiently process VAT refunds through an automated and user-friendly system, saving both time and money. By simplifying the VAT refund process, Woonivers aims to provide customers with more time and resources to explore local retailers, benefiting both shoppers and businesses alike. As Woonivers continues to innovate in the world of tax-free shopping, it is enhancing the travel experience for all.
9. Yumminn (Barcelona)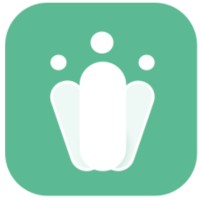 Barcelona-based Yumminn, established in 2021, transforms the dining experience with its mobile web app solution. Integrated with point of sale (POS) systems, Yumminn allows restaurant customers to self-checkout in seconds using their phones.
By scanning a QR code, reviewing the bill, splitting payments, tipping, and providing feedback, users enjoy a swift and convenient dining experience. With €1.4 million in funding, Yumminn is reshaping the restaurant industry.
9. Divilo (Madrid)
Madrid-based Divilo, established in 2020, is a B2B fintech startup revolutionising payment solutions for businesses. Regulated by the Bank of Spain and a principal member of Visa, Divilo enhances business sales through secure and innovative payment methods.
With services like mobile payments, QR charging, link payments, and e-commerce solutions, Divilo simplifies transactions for businesses and customers alike, contributing to a seamless payment experience.
10. Cobee (Madrid)

Madrid's Cobee, a winner of Open Talent Spain, simplifies staff compensation and benefits management for companies. Through its platform, Cobee enables businesses to manage flexible staff compensation and benefits effortlessly.
The service aggregates various contributions in real-time, eliminating manual processes and enhancing efficiency. With a high employee membership rate, Cobee offers a streamlined solution, resulting in significant return on investment for businesses.
In conclusion, Spain's startup landscape is thriving, fostering innovation across various sectors. With these ten startups leading the charge, Spain's entrepreneurial spirit and tech advancements are set to shine in 2024. Keep an eye on these companies, as they redefine industries and inspire a new wave of innovation in the world of Spanish startups.
See our Danish startups to watch in 2024 here and our French startups to watch in 2024 here.