Mental health affects us all. While one in four of us has experienced mental illness, every person on the planet experiences times of stress, anxiety and low mood. Work-related stress causes more than half of workplace absences, and mental health directly correlates with physical health. By understanding our moods and thought patterns we can all benefit from better mental health: not just the absence of illness, but being happy where we are.
These British and European mental health startups have set to the task of improving mental health for people of all backgrounds: some for diagnosed conditions, and others for day-to-day emotional wellbeing. Read on to find out more about the mental health startups UK and European entrepreneurs have built to help support those suffering with their mental health.
BioBeats
HQ: London, United Kingdom
Founders: David Plans, Davide Morelli, Nadeem Kassam
BioBeats hopes to help people take control of their mental wellbeing through digital products. The healthtech startup's flagship product is BioBase, which combines a smart wearable and app to track the body's signs of stress and pinpoint places, situations and interactions that affect stress levels. The app also comes with an eight-week course that teaches balance and how to reach your goals in the workplace.
BioBeats has raised £6.6 million in funding since its inception in 2013. The startup has conducted clinical trials with Bupa and AXA insurance; it's also won two Innovate UK awards for clinical excellence and adaptive media innovation.
Flow Neuroscience
HQ: Malmö, Sweden
Founders: Daniel Mansson, Erik Rehn
Flow's groundbreaking headset uses mild electrical currents to stimulate brain activity in people with depression. It couples with an AI-powered app that teaches the user healthy coping techniques, lifestyle changes and the science behind mental health.
Flow raised $1.1 million in seed funding last year; so far, the device is available to order in Sweden and the United Kingdom.
Hatsumi VR
HQ: Brighton, United Kingdom
Founder: Sarah Ticho
Hatsumi explores the potential of VR for art therapy for people living with conditions that are invisible or difficult to communicate. The BodyMap platform pairs evidence-based pain management techniques with a creative interface in order to bridge the mind-body gap. Users can express themselves through art, develop a better sense of their body and practice mindfulness techniques, while practitioners get a better insight into their patients' experiences.
Healios
HQ: Southampton, United Kingdom
Founder: Rich Andrews
Healios works with clinicians to provide an online mental health platform for patients and their families. Appointments are all conducted in-app and family can join through video call if the patient agrees. Waiting times are reduced from months to days; it's also simple to look over past sessions t0 check progress.
Healios raised £2.2 million in funding last year and is partnered with NHS trusts across the UK.
Hello Tomo
HQ: London, United Kingdom
Founders: Fahad al Saud, Gus Booth-Clibborn
Tomo is designed to accompany behavioural activation, a type of psychotherapy designed to help people with depression to build positive habits and break free from unhealthy cycles. The Tomo app helps to track new habits and comes with a built-in community of supportive peers. Users benefit from a social network without the pressure of comments, likes or follower counts—just anonymous support.
Tomo is a winner of the 2019 AXA Health Tech & You Award.
MeeTwo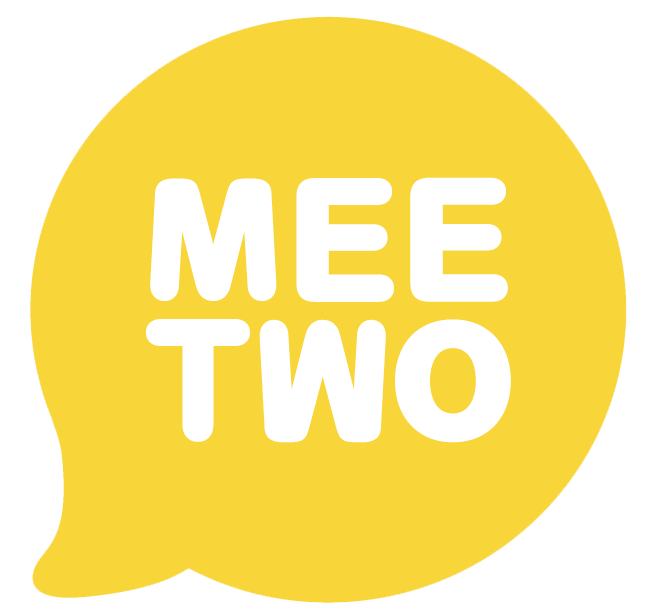 HQ: London, United Kingdom
Founders: Suzi Godson, Dr Kerstyn Comley
NHS-backed app MeeTwo is one part Whisper, one part helpline. Designed as an anonymous support network for teenagers, every message is fully moderated in order to sift out offensive content and unhelpful replies. Qualified psychologists and undergraduate psychology students are on hand for more complex issues and to direct users to the resources they need.
MeeTwo won two 2019 AbilityNet Tech4Good Awards just today: the Connected Society Award and the People's Choice Award.
Moodpath
HQ: Berlin, Germany
Founders: Felix Frauendorf, Mark Goering
Moodpath makes it easier to seek professional help by tracking mood three times a day over a fortnight. At the end of the two weeks, the user receives an electronic report that can be taken to a professional to aid in diagnosis. They also get access to over 150 psychological exercises and knowledge videos to help them on their journey to better mental wellbeing.
The startup works closely with psychology and psychotherapy researchers to validate and develop its product; it's also developed its own open research platform with anonymised user data.
Moodpath reached one million app users this January and is co-financed by the European Union's European Regional Development Fund.
Oxford VR
HQ: Oxford, United Kingdom
Founders: Barnaby Perks, Daniel Freeman
Oxford VR hopes to create new, innovative and affordable ways to understand and treat mental health issues using virtual reality. The startup builds on the work of Oxford University Professor Daniel Freeman, who has been developing effective VR-based mental health treatments for 15 years; the idea is that by simulating experiences in a controlled setting, patients can practise more helpful ways of thinking and behaving.
So far, Oxford VR has raised £3.2 million in funding over two rounds; investors include the University of Oxford and Oxford Sciences Innovation.
Spill
HQ: London, United Kingdom
Founders: Gavin Dhesi, Calvin Benton
Spill is one of our list's mental health startups uk employees can find support through. Spill matches employees with qualified counsellors and therapists for instant message-based therapy that's easy to access and suits everyone. Every user gets a dedicated therapist that they can chat to twice a week with full confidentiality.
Monzo, Time Out and Rightmove have already adopted Spill, and the startup picked up a tidy £650,000 seed round in March.
Unmind
HQ: London, United Kingdom
Founders: Nick Taylor, Nick Tong, Ry Morgan, Steve Peralta
Unmind is a workplace mental health platform that helps employees to keep track of their mental wellbeing, to learn new ways of supporting themselves and others and to find help when they need it. The platform is GDPR-compliant and only shares aggregated data with employers, so employees can use it without fear of judgment.
Founded in 2016, the startup has raised a cool £4.7 million in funding and counts John Lewis, Square Enix and Made.com among its customers.
What Are Mental Health Startups?
As the name suggests, mental health startups are businesses focused around helping users to improve and manage their mental health. There are a range of different mental health startups UK and European entrepreneurs have built to help support those struggling with such issues, including those explored in our list.
There are a variety of different ways these businesses attempt to achieve this, from monitoring users' workplace wellbeing to using mild electrical currents to stimulate the brains of those with depression.
Whilst the majority of these mental health startups aim to provide support to those suffering, many of them should not be used as a replacement when in need of for professional help (i.e. therapy), and should rather be used as a helping hand alongside any necessary psychological treatments.
Why Are Mental Health Startups Important?
These startups play an important role not only in raising awareness to the importance of mental health, but also in innovating the sector to offer sufferers better access to the support they need, when they need it.
It's claimed that approximately 1 in 4 Brits will suffer with their mental health each year. With so many struggling, the UK's mental health startups can help to provide support to a considerably large portion of the population. Whilst there are an array of different mental health startups UK sufferers can find support through, it's important to not use this as your only means of tackling such issues, and seek professional help as and when necessary.
What Are the Top Mental Health Startups UK Sufferers Can Use?
The best mental health startups uk sufferers may find support through will depend on numerous things. Firstly, the purpose of the startup's services – the mental health startup scene has created a wealth of different platforms to help support users with a range of different issues. In order to find the best services for you, you'll have to consider what you want these for.
Secondly, you'll also have to consider how serious the issue is. Whilst certain apps and other types of services can help to provide support through trying times, many cannot be used as a replacement for professional therapy. It's important to know the severity of your issue, and whether you need to seek outside help, before choosing a startup's services to help with this support.
Additionally, those seeking the best services to help with their mental wellbeing should also consider pricing. It's best to have a look around and see what's available, what's on offer, and compare the prices for these. This can help you to get the most out of your money.