Fat Llama is a peer-to-peer rental marketplace.

The London-based company has raised $13.1m from investors including Blossom Capital, Atomico, Y Combinator and Greylock Partners.
Fat Llama offers lending services around the UK and in New York.
About Fat Llama
Fat Llama was founded in early 2016 by Chaz Englander, Rosie Dallas and Owen Turner-Major. After leaving their corporate jobs, the founders spent eight weeks renovating a co-working space in London. They struggled to rent 'single-use' items such as power tools, tile-cutters and industrial vacuums and so the idea for Fat Llama was born. 
Co-founder and CEO Chaz Englander described this experience."The probability was that the majority of those items were lying around unused in the same block we were working in, but our only option to hire was to go to a rental shop on the other side of town, during working hours, to pay a premium for commercial hire. That was when we had the first conversations about creating a rental marketplace."
How It Works
Through the online platform or app, lenders and borrowers can meet in person to exchange items as well as advice on how to use them. Fat Llama stands out from its competitors because it insures each item rented for an amount up to $30,000. Borrowers remain liable for any loss or damage but the insurance guarantees that the lender will be reimbursed if there is any dispute or if the borrower doesn't have the means to pay. With most traditional rental companies, users are required to provide large and off-putting deposits before borrowing. Fat Llama also utilises risk-profiling technology and identity checks to reduce risk.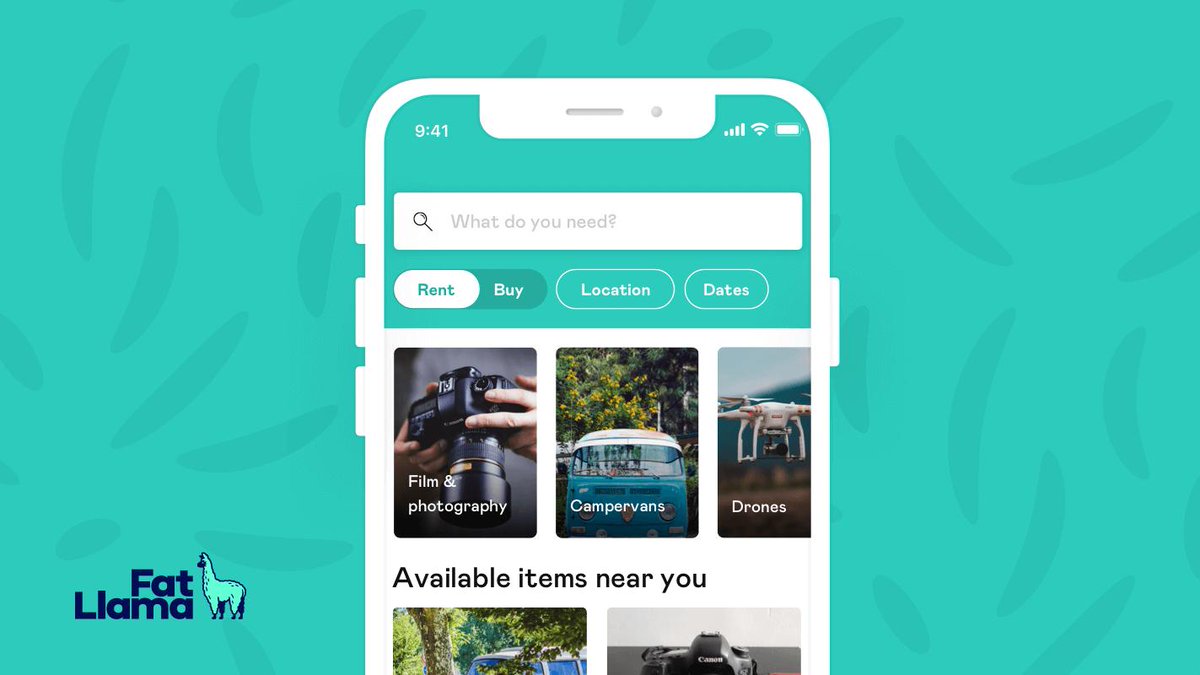 The concept appeals to a broad demographic. Items such as camper-vans, hot tubs and even portaloos can be found on the site. One particular industry making use of the rental platform is creative professionals, ranging from DJs to photographers. Those with extensive collections of equipment are happy to generate a risk-free income from lending them out, with some users earning up to £8,000 per month. The Super Lender Leaderboard currently shows the highest-earning lender made £9,748 in the last 30 days. 
Environmentally Friendly
Fat Llama isn't only about an extra income. Many are also environmentally driven to use the platform. Borrowing items helps to reduce unnecessary mass-manufacturing as well as carbon-intensive distribution systems. Globally, attention to environmental concerns has increased, making many of us more conscious of choices which will waste less. According to research by Concito, Fat Llama users helped to reduce CO2 emissions by an estimated 20, 414 tonnes in 2018 by opting to rent instead of purchase goods in just the Film & Photography category.