Across the globe, foodtech startups are disrupting the way their industry operates, whether it's revolutionising food distribution, improving accessibility to dishes from top restaurants or promoting sustainable food products via upcycling rejected produce.
To celebrate the fantastically innovative world of FoodTech, TechRound has rounded up the top startups in the sector to watch in 2021 and beyond…
Top FoodTech Startups 2021
Food Rocket – Founded by 

Vitaly Alexandrov and Jerrin James

Raw Wine – Founded by Isabelle Legeron
SimpleFoods™ – Founded by Renata Stuhlberger and Alessandra Kauffmann
ShelfNow – Founded by Philip Linardos and Sajid Ghani
ByFood.com – Founded by Serkan Toso and Joho Kaoru
The Food Incubator – Founded by Tom Russell and James Turner
Bbot – Founded by Greg Jaworski, Luke Allen and Steven Simoni
Outcast Foods – Founded by Dr. Darren Burke
Hooray Foods – Founded by Sri Artham
Plenty – Founded by Jack Oslan, Matt Barnard, Nate Mazonson and Nate Storey
Aleph Farms – Founded by Didier Toubia and Shulamit Levenberg
Mitte – Founded by Moritz Waldstein-Wartenberg
Jack & Bry – Co-founded by Bryony Tinn-Disbury and Jennifer Pardoe
Slerp – Founded by JP Then
Nick's – Founded by  Niclas Luthman
ORTY – Founded by 

Michael Popchuk and

Radomir Novkovich

Kuleana – Founded by Jacek Prus and Sònia Hurtado
FoodDocs – Founded by Karin Repp and Katrin Liivat
Crisp – Founded by Are Traasdahl

Food Rocket, Founded by

Vitaly Alexandrov and Jerrin James
Food Rocket is a California-based FoodTech startup that provides the fastest grocery delivery in California. Its business model is based on AI-enabled technologies to manage warehouse stocks, forecast demand and optimise delivery time by predicting the closest dark store that offers the fastest delivery time and the lowest costs of putting together and delivering the order.
An AI engine and inventory auto-ordering software that has proven to decrease food waste by 25% and increased the gross margin by 3%. The startup is competing with the biggest players on the market – DoorDash, GoPuff, Amazon Fresh, InstaCart.
Founded in 2021, Food Rocket is aiming to shift consumers' buying habits from advance, bulk buying to daily shopping. Its founder's expertise is manifested by successful cases of on-demand grocery delivery in other countries.
Likewise, the team has collectively founded multiple companies across digital marketing and food retail, employing over 250 people in the past. It's the first instant delivery startup in San Francisco.
Lead investors include AltaIR Capital, Baring Vostok fund.
Raw Wine, Founded by Isabelle Legeron
Isabelle Legeron, labelled 'one of the wine world's most powerful women' has just launched the UK's largest low-intervention organic, biodynamic and natural wine shop online – rawwine.com. All the wines have low-levels of total sulphites (some are completely sulphite-free), have been farmed organically (at a minimum) and are free of any other winemaking additives, processing aids or heavy manipulation in the cellar. They are all unrefined and unfiltered. The result is exceptional, world class, natural wine.
A huge advocate of organic farming practices and proper living wines, Isabelle doesn't sit on the fence. For her, the world's best wines are natural and are all she personally drinks. Isabelle Legeron, founder of Raw Wine, says: "We are thrilled to be launching rawwine.co.uk, a wonderful way to begin your collecting journey and discover unrivalled expertise in fine, natural wine. True natural wine like this accounts for a very small proportion of wine in the world and it is the purity of taste and ingredients that is celebrated in this delicious wine made by growers who, year in, year out, produce exceptional natural wine."
As Isabelle explains, "yes, we do have funky bottles available that could push even the most seasoned drinker well out of their comfort zone, but we have over 1000 references on offer – the most of any shop in the UK – and this also includes many older vintages as well as wines from classic regions like Burgundy and Bordeaux."
"Natural wine isn't just a modern, trendy fad. It is what wine always was until the 70s/80s when most wine morphed into the mass-market, reproducible, scalable product it is today. The wines available on rawwine.com are not that. They are artisan drinks, grown & made in small quantities, without recourse to the arsenal of chemicals, additives and interventionist production technologies commonly used today."

SimpleFoods™, Founded by Renata Stuhlberger and Alessandra Kauffmann 
SimpleFoods™ is a direct-to-consumer startup with the mission to disrupt the way people perceive and consume frozen. All things frozen remained stuck in the past century, so SimpleFoods™ was born with the purpose to reimagine the frozen aisle, making it convenient without compromise: working with locally sourced ingredients, producing in a zero-waste mission kitchen and made by a proud female founded company. The startup also partnered with TerraCycle to develop a sustainability program and ensure that all of its packaging is correctly recycled.
Officially launched in September 2021, SimpleFoods™ now offers 50 clean, nourishing food items across different shelves which include smoothies, snacks, breakfast, proteins, grains and veggies. Its goal is to have 150 items in its online shelves by mid-2022.
All food items are produced internally and sold to the entire UK. The best thing is that SimpleFoods™ uses its own customer data to gather what are the aspirational, trendy ingredients that customers cannot find anywhere else: think about maca, acai, turmeric, they got it all and more.
Skip complicated, #getSimple
ShelfNow, Founded by Philip Linardos and Sajid Ghani
Launched in 2019, ShelfNow is Europe's first intelligent B2B online marketplace which aims to bridge the gap between smaller, high-quality food and beverage producers and independent buyers in the hospitality and retail sectors. Designed to facilitate the building of relationships and an easier, smoother way of trading, ShelfNow adopts a refreshingly fair, simple and transparent business outlook.
With a collective experience of over 50 years in the retail, food and beverage and technology sectors, the team at ShelfNow pride themselves on their multi-faceted and innovative approach to trading. After identifying the most common concerns of buyers and producers – producers routinely find wholesale costs expensive whilst buyers struggle with the amount of time it takes to find new products without the help of a middleman – ShelfNow set about creating a business model that recognises and acknowledges these stumbling blocks and also simplifies the process.
The brand takes the reins on logistics and paperwork to allow the development of effective interpersonal relationships to be the sole focus of buyers and producers. By cutting out the costly and inefficient wholesaler, ShelfNow ensures a smoother, easier and direct dialogue between traders.
Vowing to nurture smaller brands within the food supply chain and always champion innovation and sustainability, ShelfNow is dedicated to the continued development of its technology and data-driven insights so that producers and buyers can discover, engage and transact in a seamless and efficient manner.
As well as incorporating data science into its building technologies, the company plans to introduce machine learning algorithms over the next few years which will offer a more curated marketplace experience and help provide a better user experience for partners with more relevant and profitable product recommendations.

ByFood.com, Founded by Serkan Toso and Joho Kaoru
ByFood.com began in 2019 as a booking platform for food experiences in Japan that donated 10 school meals for every guest in a booking. So far, the FoodTech have donated the equivalent of 320,000 school lunches to children around the world. Since then, they have also introduced a bilingual restaurant reservation system that uses an automated robot call system to bridge the gap between local restaurants and foreigners visiting Japan; and collaborated with hosts and restaurants to create secret menus and original experiences.
Currently, ByFood.com are developing an e-commerce system to connect people abroad with original products from their network of hosts, restaurants, local farmers, and producers; set to launch in early 2022. For the third year in a row, the startup are also continuing their partnership with the Ministry of Agriculture, Forestry, and Fisheries (MAFF) to promote tourism in lesser-known areas of Japan through the "Eat! Meet! Japan" project. 
ByFood.com aims to become Japan's one-stop food entertainment platform while reducing the language barrier, promoting regional revitalisation, and helping feed children in need.
On YouTube, ByFood have 90M combined YouTube views from collaborations, and their channel has amassed over 66K subscribers. The startup state: "We strive to provide value for users before, during, and after their trips to Japan."
The Food Incubator, Founded by Tom Russell and James Turner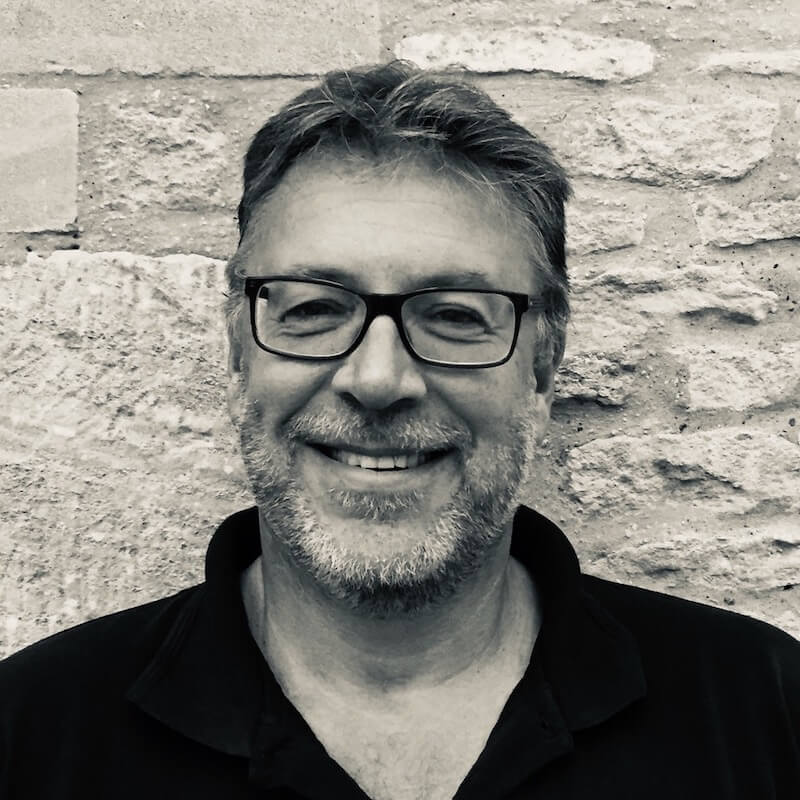 The Food Incubator is a brand-new business designed to help food producer companies and start-ups navigate their way to market, by identifying appropriate and assured processes to evidence proven safety and shelf life (while still retaining taste, flavour, and visual appeal).
Headed up by food industry heavyweight, Tom Russell (whose professional career spans senior roles with Everfresh Natural Foods, Shipton Mill, Celtic Bakers and The Fabulous Bakin' Boys), The Food Incubator offers a suite of services to help both established and fledgling food enterprises.
As experts in thermal processing (sterilisation and pasteurisation), The Food Incubator works with companies to explore processing options and identify those most suited to their product; operate small batch runs for start-ups; provide data analysis to validate commercial viability for multiple runs and create early samples for evaluation.
In addition, The Food Incubator offers bespoke training courses to enable a deeper understanding of thermal processing and retort operation with operators, technical staff and new team members. The company can also deliver specialist assistance to established food producers looking to test products or investigate viability of increased capacity.
Further support in terms of the provision of specialist promotional activities and new product development is available, the latter providing clients with the opportunity to secure early affirmation of a product's propensity for manufacture to ensure a seamless rollout. The business is equipped with two state-of-the -art Lagarde Steam/Air retorts and also has a range of other pilot food processing equipment for clients to use.
Commenting on their recent launch, Russell said, "The food and drink industry represents the UK's largest manufacturing sector. It contributes £28bn to the economy and is growing year on year. UK lockdown restrictions have only fuelled this growth, with the Covid crisis spurring many entrepreneurs into action. These factors combine with a renewed focus on the important role that food plays in maintaining health and well-being and the rise in consumer demand for products that don't rely on artificial preservatives to maintain shelf life."
"There is also increasing recognition that success for a brand is no longer dependent on securing a listing in a multiple due to the change in consumer buying habits, and a strong appetite exists for the continued investment in new food and drink products. Our team has years of industry experience to bring to the table, along with a comprehensive understanding of best-in-class thermal processing techniques and systems, compatible with achieving the relevant food safety compliance." 
The Food Incubator is based in a new state-of-the-art bespoke facility in Leicester, with plans to extend the business operations to include the delivery of packaging consultancy and implementation in the future.
The team has in excess of 50 years' experience of working in the thermal processing industry, having applied its expertise to support a broad range of categories including soups, sauces, food-to-go, baby food, health foods, plant proteins, dairy products, and pet foods.
The business has already attracted interest from a number of companies looking to access its specialist range of skills with a relatively equal split between start-ups or those new-to-market, and long established, recognised food producers.

Bbot, Founded by Greg Jaworski, Luke Allen and Steven Simoni
Bbot is the leading contactless order & pay platform that puts the power in the hands of guests – saving the bottom line with an ordering solution designed for countless business models. Bbot accommodate both off-site ordering (carryout, delivery, curbside pickup), as well as on-site mobile ordering. The startup are doing away with invasive account sign-ins and clunky app downloads one check at a time.
Founded in 2017, Bbot is a customer-first technology company that builds order-and-pay software designed to improve the guest ordering experience and take the burden off hospitality operators. With 80+ employees and counting, Bbot is growing and evolving with their customers' needs.
The maker of smart ordering technology, Bbot simplifies operations for the hospitality industry by allowing guests to order food and beverages from their phone. Bbot offers fast and secure payments, integrations with major point of sale systems and tailored implementation plans and customer support, to help businesses grow, increase efficiency and improve the guest experience, all of which benefits their bottom line.
Outcast Foods, Founded by Dr. Darren Burke
Outcast Foods is a sustainable food technology company committed to creating a more sustainable future by rescuing unwanted produce from local farmers and growers and upcycling the rejected produce into plant-based, nutrient rich supplements and powders.
Outcast uses its first-of-a-kind proprietary patent-pending technology to upcycle produce with zero waste, while preserving rich nutrients into dried whole foods and powders that can then be used in a variety of ways. These nutrient-dense, long shelf-life products dramatically reduce food waste, creating high-quality domestic supply chains and eliminating waste disposal costs.
With approximately 40 percent of food going to waste in America alone, Outcast is committed to creating a sustainable revolution that will ease food insecurities and lower the carbon footprint of the food supply chain. According to the Upcycled Food Association, over 8 percent of human-caused greenhouse gas emissions come from food loss and waste, and a staggering 28 percent of agricultural land goes to grow food that is never eaten. This is leading to a global loss of around $1 trillion per year on food that is wasted or lost.
Outcast and its Founder and CEO Dr. Darren Burke are recognised as global leaders in the upcycling movement. A celebrated science-based entrepreneur focused on plant-based and social impact ideas to save the planet, he founded Outcast and created proprietary technology to save the nutrients in rejected food and create a new product category which is responding to the growing demand for healthy snacks, supplements and ingredients that are both good for people and the environment.

Hooray Foods, Founded by Sri Artham
Hooray Foods has been able to replicate the unique and delicious taste, smell, texture, and sizzle of bacon with nitrate-free, soy-free, gluten-free and dairy-free plant-based ingredients that are minimally-processed.
Hooray Foods has a vision for plant-based meats that closely mimic their animal counterparts while using ingredients that consumers can feel great about, because eating should be a joyful experience, not a guilt trip.
Giving consumers a better choice is a positive way to change the food system. Whether a consumer is concerned with the environment, the welfare of animals, or their health, Hooray's plant-based substitute contributes both to a cleaner planet, reducing carbon emissions by over 80%, while saving pigs from the slaughterhouse. Currently, there are over 70 million pigs living on U.S. farms today for food production.
The hefty environmental impact of meat is the driving force behind the brand, but taste takes top billing. The visionary approach to creating plant-based bacon attracted Stray Dog Capital who recently led a seed round for Hooray Foods, after leading its pre-seed round last October. Members of the GlassWall Syndicate also participated in the round. With a head office and test kitchen in San Francisco, Hooray is poised to take its plant-based bacon to plates across America, while making a positive impact on the environment one crispy, delicious slice at a time!
"Bacon makes us happy," says Hooray Foods founder Sri Artham, "and right now, spreading a little more joy is a really good thing. If we can also help bring about a sustainable change in our challenged food system that is wreaking havoc on the planet, while saving animals from abuse at the same time, I'd say that's something to feel good about."
Plenty, Founded by Jack Oslan, Matt Barnard, Nate Mazonson and Nate Storey
Founded in 2014, Plenty is an indoor vertical farming company, with a mission to improve the lives of people, plants and our planet. Plenty reimagines how we feed people and sustain the planet.
Today, Plenty is the only scalable vertical farm that can grow multiple crops on one platform, delivering superior flavours and unparalleled yield – the company is at the forefront of changing what we eat, how we eat, and how we source our food. Its superior technology means its produce is safer, tastier and more accessible than any other produce grown in the field.
In 2022, Plenty will be opening its new farm in Compton, LA which is set to be the world's highest-output indoor vertical farm, and will bring access to healthy vegetables and new jobs to the community. All of Plenty's leafy greens are pesticide-free, non-GMO and taste like they were freshly picked from the garden and offer the extraordinary flavors of summer year-round.
Automation and robotics improve the farm's cleanliness and efficiencies. Its farm is so clean, there's no need to wash the lettuce because there's nothing to wash away.

Aleph Farms, Founded by Didier Toubia and Shulamit Levenberg
Aleph Farms is a cultivated meat company growing steaks directly from the cells of cows, and they are one of top companies in the world doing it.
Founded in 2017, Aleph Farms is creating an entirely new way to produce meat that is significantly less impactful to the environment (92% reduced carbon footprint), negates the need for antibiotics (due to the sterile production process), and doesn't involve any harm to animals. Plus, it only takes 3-4 weeks to grow its steaks compared to the 2-3 years it takes to raise cattle.
They produced the world's first cultivated steak in 2018, the world's (universe?) first steak cultivated in space in 2019 and the world's first cultivated rib eye in 2020 using 3D bio-printing technology.
In 2021, they announced $105 million in Series B and are building pilot production facilities with the intention (regulatory pending) of launching in 2022. There are no cultivated meat products in market yet, but you'll start to see them at the end of the year and certainly in 2022. It truly represents a new category and a whole new value proposition for diners.
Mitte, Founded by Moritz Waldstein-Wartenberg
Mitte is a Danone Manifesto Ventures-backed, Berlin-based startup that is building sustainable solutions to providing healthy hydration.
Mitte taps into the potential of our drinking water with the aim of improving lives with healthy hydration. The Berlin-based company is building an ecosystem of products that will provide access to nutritious drinking water without harming the planet in the process.
Its first product in Mitte's portfolio launched Oct 26, and is called Mitte Home: a smart home water maker that turns tap water into purified, mineralised, still or sparkling water on-demand.
Mitte was founded in 2016 and is backed by Atlantic Food Labs, Danone Manifesto Ventures, Bitburger Ventures, VisVires New Protein Fund, among others.

Jack & Bry, Co-founded by Bryony Tinn-Disbury and Jennifer Pardoe
Launched in 2019, Jack & Bry is a fast-growing start-up that produces meat alternatives using jackfruit – a crop that is both sustainable and climate-change resistant. The company prides itself on creating a range of food that looks, tastes, and feels like meat.
Applying processing technologies developed in-house, Jack & Bry created its first product, jackfruit pepperoni. Tailored to suit the type of pizza being served, this innovation secured a first-mover advantage for the company. Jack & Bry began trading with its first customers, Azzuri Group (Zizzi's) in 2019, shortly followed by Prezzo, Papa John's UK and Pizza Express in 2021. Now, two years on from when the first slice was sold, Jack & Bry's vegan pepperoni is served in over 1,000 restaurants throughout the UK.
Jack & Bry has been at the forefront of plant-based meat innovation since its inception, developing key technology for jackfruit to create biomass ingredient derivatives and best-in-category jackfruit meats, including a 2021 Great Taste Award-winning burger and the UK's first plant-based fish fillet. Having hit a turning point in its growth after successfully raising £1.25m in seed funding and agreeing a soon-to-be-announced partnership with a leading online grocer, the company will continue to leverage its tech-focused product development processes to advance its position as a leading meat alternative provider going forwards.
Slerp, Founded by JP Then
Slerp is a London-based startup which focuses on hospitality brands, enabling them to sell direct to their customers, whether they're on premise or at home. Slerp's unique proposition enables partners to customise their online ordering set up without the need to understand code, whilst providing the choice of all order types – order and pay at table, click and collect, on-demand delivery, or nationwide delivery. Courier connections are fully sorted by Slerp.
Unlike traditional marketplace sites, Slerp is an online ordering engine that sits invisible, behind the partners brand. It enables partners to transact directly with customers from their own websites, giving them greater control over their brand image and, crucially, providing them with access to customer data.
Slerp's product includes:
Local and nationwide delivery
Automatically connects partners to last-mile couriers for on-demand delivery, and 3PL providers for broader national delivery. Slerp partners can also choose to do delivery themselves. The set up is flexible, and particularly useful for multi-site brands which can customise every location how they wish.
App & Loyalty
Customisable, branded apps for the App Store and Google Play with seamless integrated loyalty and marketing programmes to help Slerp partners maximise repeat business.
Click & collect
Customers can order on their phones or any device and collect at the nearest premise for today or another day.
Order at table
A hassle-free way to streamline in-premise service. Customers simply scan a QR code, order from the menu and pay – all from their phone. It's like a mobile POS
Order management
Automate production schedules and packing slips. The order management system saves partners on average 50+ hours a week.
Digital marketing solutions
Slerp supports partners to reach new customers with social media and google ads, all run by a team of performance marketing experts.
Pricing is flexible based on partners requirements.

Nick's, Founded by  Niclas Luthman 
Nick's (www.try-nicks.co.uk) is a Swedish-born, global food-tech innovator of healthy and indulgent snacks and ice cream. Its founder Niclas Luthman found the inspiration for Nick's in his own quest for healthier alternatives to the sweet treats that he loved but had to cut out of his diet when he was diagnosed with pre-diabetes. Determined to improve his own wellbeing through dietary changes, he developed a near-obsessive interest for nutritional science, trawling through research, and experimenting with ingredients at home to find a way to turn unhealthy products healthy. He soon realised that not only he, but millions of people around the world, could benefit from snacks and confectionery that tasted like 'the real thing', but without impacting their health negatively.
Today, Nick's is providing its products to customers across 16 markets, including the UK and the US. A key ingredient to the company's success has been its approach to product development, which is rooted in research and science, and the result of the work of a small in-house team of top-level scientists, chemists, and product engineers. Using the newest technology and innovation, including unique processes and formulas for replacing sugar with natural ingredients, Nick's can ensure its products are significantly healthier than that of global confectionery and ice cream brands, while bringing the same level of indulgent taste.
In October 2021, the company announced that it has raised $100 million, in a Series C round led by Kinnevik, Ambrosia Investments and Temasek, with Gullspång, an early investor in Oatly, Peak Bridge, Capagro and Nicoya filling out the round.
ORTY, Founded by Michael Popchuk and Radomir Novkovich
ORTY is an all-in-one restaurant management system with online ordering. It allows increasing restaurants profits with online ordering, loyalty, and delivery management.
ORTY offer an intuitive app for QSRs' POS, contactless pickup, mobile orders, marketing, team, and inventory management. One of the features is ORTY's seamless integration, which allows accepting orders from website, delivery, counter, tables, kiosk, and multiple POS terminals.
By using ORTY, restaurants have an opportunity to control suspicious activity such as refunds, items or orders cancellations, delayed orders, or orders with negative customer feedback. All of them are immediately highlighted for the manager's attention.
The feature of mobile-first inventory management eliminates the problem of pen and paper inventory with further data entry into the system. ORTY allows registering supply or write-off, teaming up for a stock take, or putting any menu item to the stop-list straight from your personal mobile device.
A single menu that syncs between all ordering platforms eliminate incorrect items, pricing differences, and customers placing orders they shouldn't.
One of the company's first clients is the Singapore government-backed project – The Social Kitchen. The Social Kitchen is a social enterprise that partners with community organisations to operate their kitchens and cafe to optimally benefit the disadvantaged communities by creating employment.
ORTY's objective is to allow all independent restaurant owners to delegate such tasks as staff performance, ingredient expiry dates, fraud, menu sync across various ordering platforms, supplier payables, liquidity gaps, and customer loyalty to ORTY, and just do what they love to do, instead of dealing with numbers. 

Kuleana, Founded by Jacek Prus and Sònia Hurtado
Kuleana (https://www.kuleana.co/) is reimagining the future of food with sushi-grade seafood, made entirely from plants.
Founded in 2019 by Jacek Prus and Sònia Hurtado, the Kuleana team spent the past two years developing its debut fish variant: sushi-grade tuna, and launched it to the public spring of this year. With it, they have taken food science below sea level, letting consumers eat seafood and restore our ocean's health all in the same bite.
With ocean fish population down 50 percent in 50 years, and bluefin tuna populations down a staggering 97 percent from their historic levels, something has got to give. Instead of giving up, Kuleana steps in to give consumers more optionality, with plant-based seafood that stays true to its Hawaiian name: reciprocal responsibility.
Kuleana celebrates the ocean's bounty while preserving the ocean's health. The startup's first product, its eponymous sushi-grade tuna, combines imaginative food science with earthly ingredients, including bamboo, radish, and algae. Kuleana's seafood is uncompromising in taste, texture, and nutritional density, spanning omega-3 DHA, iron, and vitamin B12.
Kuleana Tuna is perfect for making sushi, nigiri, carpaccio, ceviche … in short, anything calling for high quality, sushi-grade fish. It also has a longer shelf life than the traditional stuff: seven days in the fridge and 12 months in the freezer. Kuleana Tuna is now available online at GTFO It's Vegan, across the country at Blue Sushi Sake Grill restaurants and Poké Bar restaurants, as well as Erewhon Markets in Los Angeles. Kuleana is based in San Francisco and backed by Y-Combinator, Astanor Ventures, Cruise Automation founder Kyle Vogt, and Reddit co-founder Alexis Ohanian.
FoodDocs, Founded by Karin Repp and Katrin Liivat
FoodDocs helps to create and maintain food safety management systems more easily.
The startup's globally trusted Food Safety System, with a built-in HACCP plan, helps to create and monitor any kind of food safety procedure.
The solution saves 120 working hours on getting compliant and 1 working day each week on staying compliant. This makes the solution especially attractive for newly born and fast-growing companies because of the strong competitive advantage. Larger operating food businesses value the easy switch to digital and that FoodDocs saves their employees' time on filling compliance monitoring with pre-fill solutions.

Crisp, Founded by Are Traasdahl
A third of the world's food production is wasted before it reaches a consumer, and the food supply chain is in chaos. A programmatic commerce platform, Crisp leverages the power of the cloud to connect and analyse disparate data sources to provide real-time insights and trends. Food suppliers, retailers, distributors and brokers use Crisp to manage supply more efficiently, reduce waste and skyrocket profitability.
Crisp was founded by Are Traasdahl. Are has more than 20 years of experience in mobile and digital technology. Prior to Crisp, Are was the founder & CEO of Tapad which was later acquired for $360M, making it the fifth largest venture-backed M&A exit in New York at the time. Prior to Tapad, he founded Thumbplay, a mobile entertainment service that he grew to more than $100M in revenue in less than 3 years. Thumbplay, later acquired by Clear Channel, is now called iHeartRadio.
Traasdahl is a frequent contributor to outlets such as CNBC and Bloomberg News, and he has been featured in Forbes, the Wall Street Journal, Ad Age and other major news publications. He has been named Global Startup Awards™ Founder of the Year and EY Entrepreneur of the Year.