Company: Zumo
Founder: Nick Jones
Website: https://zumo.tech/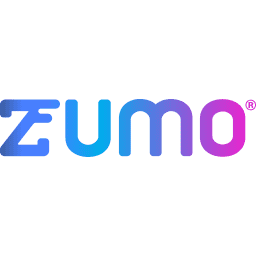 About Zumo
Conceived in 2018, Zumo believes that everyone, everywhere, should have access to sustainable finance, and believes that blockchain has the power to deliver this globally.
Zumo today provides an intelligent B2B digital assets infrastructure, carefully engineered with a focus on sustainability and trust. It enables the company's clients – including banks, asset managers and fintech – to meet growing customer demand for crypto products and services quickly, compliantly and cost-efficiently by embedding digital assets via a simple API.
Zumo, which has fast gained a reputation as a pioneer in the digital assets space, is also leading the international conversation, and industry action when it comes to the crucial issue of decarbonising crypto. The company has released a series of seminal reports that are shaping the direction of travel – available at https://zumo.money/decarbonising/
Last year, Zumo and its partner, Zero Labs, were awarded a grant by Innovate UK to further fund research into the decarbonisation of crypto; specifically finding practical ways in which wallets and platforms can scale the use of renewable energy.
Zumo is now providing a Decarbonising Crypto solution, helping its clients to provide ESG-aligned, future-proofed crypto offerings to their customers. The solution combines the forecasting and calculation of crypto electricity consumption with standard industry data and utilises renewable energy procurement in the form of Renewable Energy Certificates (RECs) to ensure crypto or blockchain activity is transparently and verifiably powered by renewables.
As of March 2023, Zumo has powered over 45,000 digital asset wallets, 12,673 transactions and has enabled trading to the value of £23.5 million. It has decarbonised a total of 850 megawatt-hours (MWh) of electricity compensated for Bitcoin transactions, and 126 MWh for Ethereum transactions. It has won a number of awards for its work in this arena, including 'Best Application of ESG' at City AM's 2022 'Crypto AM' awards.
Zumo's work in decarbonising crypto has also become prolific on the international stage. In October 2022, Zumo announced on stage at Sibos 2022 that it has become a member of the World Economic Forum's Crypto Sustainability Coalition. Part of the wider Crypto Impact and Sustainability Accelerator, the Coalition will explore how blockchain tools can be better leveraged to contribute to meaningful progress towards positive climate action.




Check out what TechRound can do for your business: SEO, PR, HR Software, Payroll Software, IT, VoIP.