Are you currently looking for a VPN in May 2022. Below we have created a guide to show the best VPNs for use this month and in 2022 that are available on the market. We have done extensive testing to make your search for a VPN easier. There are many to choose from but not all provide the main features of a VPN – easy access, quick speeds and strong security.
| Name | Price | Offer | Claim Deal |
| --- | --- | --- | --- |
| CyberGhost | £1.99 per month | 45-day money-back guarantee | Get Deal >> |
| Private Internet Access | £2.19 per month | 30-day money-back guarantee | Get Deal >> |
| Nord | £2.69 per month | 30-day money back guarantee | Get Deal >> |
| IPVanish | £5.17 per month | 30-day money back guarantee | Get Deal >> |
| Express VPN | £6.85 per month | 30-day money back guarantee | Get Deal >> |
| Windscribe | £3.25 per month | Unlimited data | Get Deal >> |
| VyprVPN | £2.50 per month | 30-day money back guarantee | Get Deal >> |
What is the Best Paid For VPN Provider in May 2022?
The definition of the 'best' VPN provider depends on what you need the VPN for. It also depends on what the best deal is for your needs. We would suggest that some of the best paid-for VPNs in May 2022 include the following:
Express VPN.
TorGuard.
Nord VPN.
VPN Area.
If you look at our table above, you can find the prices for these top VPNs in May 2022. Before you look at the prices, it's important to know exactly what you're looking for for the VPN to find the best one for you.
Reviews of the Best VPNs in May 2022
After significant testing we have decided that the best VPNs for May 2022 are the following:
NordVPN

CyberGhost

ExpressVPN

Surfshark

VyprVPN

IPVanish
NordVPN
Zero logs

Able to unlock geo-content on Netflix and other streaming sites

30-day money-back guarantee

Good speeds for downloading and streaming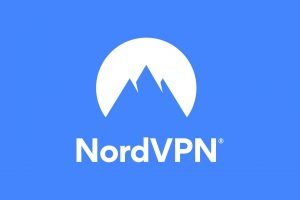 Nord VPN for Windows stands out for a variety of reasons. One of which is its strong security features. NordVPN provides a logless policy, which in plain terms means it does not keep usage or connection logs. 
NordVPN also provides additional features you may struggle to find with other VPNs on the market, making it a good all-rounder. This includes double-hop encryption, a kill switch and Tor over VPN.
CyberGhost
App for Windows 10 is great for beginners

Live chat support is available

Can unblock Netflix

Great security features: 256-bit encryption 

Large network: over 5,700 VPN servers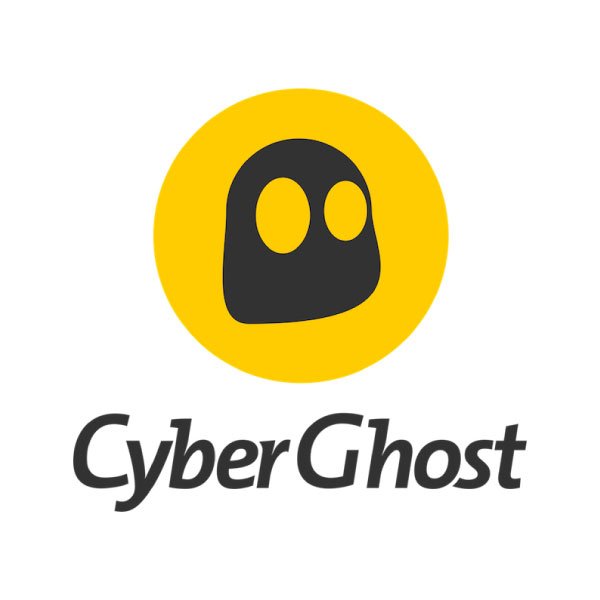 CyberGhost is a popular VPN for Windows 10 for beginners. This is thanks to the VPN installation being very easy, making it an excellent option for those looking for a VPN but would like something more basic.
The CyberGhost VPN also has apps for Android, macOS, and iOS and provides a live chat support option for customers should they have problems or need to ask a question.
ExpressVPN
Excellent download speeds

Easy to use app

Strong encryption and security settings

24/7 customer service support

Unblocks most popular streaming platforms worldwide

ExpressVPN is considered one of the best VPNs for Windows thanks to its vast server network. VPN users have the ability to access all major streaming sites (including Netflix and Hulu) from almost anywhere worldwide, and benefit from fast download speeds.
The fast download speeds also make it an excellent option for P2P filesharing and streaming. In addition, the Windows 10 app is incredibly easy to use, if you are looking for a VPN software option that is simple to understand.
Surfshark
No limit on the number of devices you can connect on VPN

Great budget option

Live 24/7 chat support

Unblocks Netflix, Hulu, and Amazon Prime

Good security settings
Why pick Surfshark? Many choose Surfshark VPN for Windows as it is a cost-effective option that is a good all-rounder too. Unlike other VPNs available, this provider enables VPN users to connect as many devices as they wish at once.
Surfshark is also effective at unlocking geo-content on Hulu, Amazon Prime, and Netflix, and also uses strong encryption settings.
Torrenting is also supported on this cheap VPN software and the kill switches available helps you to avoid data leaks.
VyprVPN
Strong and private connections

Excellent Windows 10 app

Unblocks major streaming services

Fast speeds making it great for downloads

30-day money-back guarantee
VyprVPN for Windows 10 is incredibly user-friendly, which makes it another popular option amongst beginners. The app itself is easy to use and provides a lot of real-time data, as well as a simple installation process.
VyprVPN also provides its customers with secure, private connections and has fast speeds with unlimited data usage. This makes it brilliant for streaming and downloading as much as you would like!
If VyprVPN ends up not being for you, the VPN software provider also has a 30-day money-back guarantee too.
IPVanish
Good Windows 10 app

Great streaming speed

Has solid security settings

Strict zero-logs policy

Compatible with unblocking Netflix and Hulu
IPVanish has a vast arrange of servers in almost 60 countries. This makes it a great VPN for Windows and those looking to stream shows worldwide.
They also provide users with a high degree of privacy, as they keep zero logs on user activities. IPVanish also provides customers with great speeds for downloads or streaming.
How Does a VPN Work?
A Virtual Private Network (VPN) is a digital network that protects a user's privacy and security. When browsing online. It uses a range of technologies to increase network security, both private and public when using personal or public hotspots.
VPNs are used by both business/organisations and individual users because of the secure and private way that it protects your data online.
VPNs act as a gateway or connection between two or more devices that allow internet users access to websites and apps globally whilst keeping their true location anonymous.
The way that this works is by routing internet traffic through a private server instead of through the Internet Service Provider (ISP). This means that data is beamed to the internet directly from the VPN instead of through the user's computer. This means that you can maintain anonymity on the internet. Through the use of a good VPN. It is impossible to trace your internet activity and your personal information is not accessible to hackers.
It's important to remember that if your computer is already infected by spyware or malware, a VPN will not stop it from being spied on.
Types of VPNs available in May 2022
Many different types of VPNs exist in 2022 and each function in a slightly different way. This could impact your internet experience, which is why we've listed the different types of VPNs below.
IPSEC (Internet Protocol Security) – secures your internet communication across an IP network.
L2TP (Layer 2 Tunneling Protocol) – is usually used with another VPN security protocol in order to make the connection highly secure.
SSL (Secure Socket Layers) and TLS (Transport Layer Security) – creates a VPN connection that restricts specific applications without limiting the complete network. This is a good way of restricting specific websites and applications.
PPTP (Point to Point Tunneling Protocol) – works by encrypting data via encapsulated data packets.
SSH (Secure Shell) – controls software communication via a command line. It uses public key encryption to make the connection more secure.
OpenVPN – used for open source VPN. It works by creating Point-to-Point or Site-to-Site connections.
What is a Good Speed for a VPN in May 2022?
When you think about a good speed, it's important to know what that means to you. Depending on which VPN you buy, it depends on how many servers and the speed at which those servers operate. Some VPNs are proud of their high-speed servers, whereas others prioritise how many different devices can connect to their VPN at the same time. When looking at which VPN to purchase, you need to keep in mind what is important to you- is it speed, or is it security? Make sure to research the speed of the VPN before you buy it.
Why Would I Need a VPN in May 2022?
Use Public Internet Safely With a VPN
Most of the time when connecting to the internet in public like in a hotel or coffee shop the connection is not secure. This is because these Wi-Fi services are open to the public. They do not offer encryption or security which makes your browsing public for spies or hackers in the area. Even inexperienced hackers will go to public networks to find an easy way to access unencrypted data from users who are not on a VPN. If you use a VPN in a public place, you hide where you're accessing the internet, which allows you to browse securely.
Making Phone Calls Through a VPN
A second benefit to using the VPN is your ability to make internet phone calls, or VoIP, securely. Without a VPN this type of call is susceptible to being recorded or hacked. If you use a VPN, you can keep your calls anonymous and private. It's worth noting that this can make your connection slower, which in some cases might impact the quality of the call.
Use Search Engines Without Recording Your Results
You might not know that every time you make a search, it is recorded and categorised by that search engine. This means that future searches are all connected together through the IP address of your device, which means that search engines can target you more closely. If you use a VPN, your searches will not be recorded, allowing you to browse in anonymity.
Bypass Country-Specific Restrictions With a VPN in May 2022.
Depending on which country you're in you may face restrictions to which parts of the internet are available to you. The most well-known example of this is probably China where both Facebook and WhatsApp are blocked for all citizens. If you're visiting China, your device will also be limited and you won't be able to access Instagram. However, if you connect to a VPN when you're travelling in May, then you will be able to access any web pages that you choose. Your browsing history will also be hidden while using the VPN. It's worth knowing that the consequences we're doing this might be significant depending on where you're travelling. Make sure to use a watertight system when travelling in these countries.
Is it Safe to use a VPN in 2022?
VPNs actually increased security, which means that it's even safer to browse the VPN than it is through an unsecured internet browser. If you do use a VPN, then you're not linked to a specific geographic location, which means that the chances that your internet activity is observed are lower. If you use a trustworthy and reliable VPN, they will have high-security services which will ensure your privacy.
Which Free VPN is Best in May 2022?
We always start by recommending TunnelBear as the best free VPN. However – there are a few things you should know about before you decide to use a free VPN in May because it sounds like a free VPN is too good to be true when you compare it to paying monthly for other services. With a free VPN you will get complete anonymity when you are on the internet and so you can't be tracked. And you can also watch whatever streaming service you want around the world. All for free!
Before you sign up for a free VPN, there are a couple of things to keep in mind. You should know how these services work and how a provider can offer VPN for free.
It will be rare to find a free VPN that works in the same way as the best paid for VPNs out there. If you are not a heavy VPN user than a free VPN can be exactly what you need. For example, they may not be able to stream the whole Amazon Prime library but it will give you secure access to your emails when you're on public Wi-Fi. You should watch out because some free VPNs have hidden costs or you may find that your browser receives loads of adverts. They may even sell your data which is the exact opposite to privacy. This is why it's important when looking at free VPNs in May 2022. Do you want low cost or do you want security, speed and privacy from your VPN?