TechRound is excited to announce the winners of our Top 50 BAME under 50 Entrepreneurs 2021
Founded in 2016 and based in London, TechRound is where decision makers, investors and startups of all sizes  come to find out the latest developments and trends within the industry. 
Our list of Top 50 BAME Entrepreneurs under 50 is a testament to the individuals who are diversifying the UK's startup landscape.
Thank you to our judges Ousman Touray, Manjit Sareen, Gary Stewart and Josephine for your time and effort taken to confirm our final list of special entrepreneurs.
Feedback From Judges
"As always, we were so impressed with the calibre of applicants this year and also the volume of applications which was significantly higher than the previous year. We are very sorry to those that did not make the top 50 and can only apologise that the competition was so high this year."
"In particular, we saw a noticeable number of applications relating to sustainability, reducing carbon footprints, food alternatives and other waste such as plastics – and this really stood out in the applications when compared to other years (Namrata Sandu, Patrick Huang) . A real reminder that startups today are not just about driving revenue, but also a social difference."
"We were very impressed with the number of BAME entrepreneurs who are helping their local communities whether it is through networking, opportunities training or funding (Jamaal Brathwaite, Ashleigh Ainsley, Dennis Owusu-Sem, Daisy Onubogu). We realise that this is not just about an entrepreneur who is looking to earn money, but someone who is actively helping those around them to grow and prosper which has a positive knock-on effect."
"Our list highlights a number of BAME entrepreneurs who have excelled in marketing (Steven Bartlett, Jay Richards, Siji Onabanjo, George Meressa, Christian Facey and Wilfrid Obeng) and fashion too (Priya Downes, Henry McNeill-Njoku, Nathaniel Wade & Albert Larter).
"Overall, we are amazed by the talent and innovation of our BAME entrepreneurs who continue to break boundaries and take on propositions that are out of their comfort zone. We hope our list of top 50 will act as a strong reflection of the UK's BAME and startup scene and one that will also represent the future of UK business, startups and tech as a whole. We congratulate all our finalists and look forward to seeing some feature in our TechRound100 competition which is announced next week!"
See The List
Highly Commended
Courtney Scott and Chuck Berkeley (PathogenX), Samantha Kidjo (ICI CARE), Fateha Majid (biye biye), Tamika Martin (Entrepreneur), Abadesi Osunsade (Hustle Crew), Tosin Ogunrinde (offerwhere), Nadal Sarkytbayev (Ap Tap), Audrey Limery (Kweevo)
Nigel Marowa (Tap Recruit), Deepak Shukla (Pearl Lemon Group)

Thank You To Our Judges!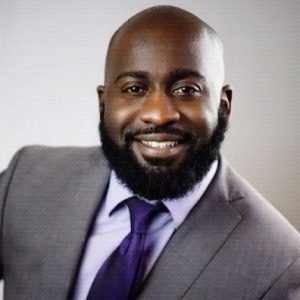 Ousman Touray – Founder of Phioneers
Ousman

 is an ecopreneur and founder of Phioneers, a social enterprise that looks to improve the quality of life in Africa through innovative engineering.
Ousman came 2nd in last year's TechRound BAME 50 under 50.
Gary Stewart – Professor at Yale Law School and CEO of FounderTribes
Gary Stewart is a visiting Professor of Entrepreneurship at Yale Law School, Founder and CEO of FounderTribes
Gary if the former CEO of Wayra UK and is an advisor for Included.VC – a fellowship to help people from diverse backgrounds to enter the world of VC
Gary has over 23,000 followers on Linkedin
Manjit Sareen – CEO of Natterhub
Manjit Sareen is Natterhub's co-founder and CEO.
Natterhub teaches pupils to be safe, kind digital citizens and provides children with the education that comes before children get their first device.
Manjit placed 4th last year in TechRound's BAME Top 50 competition
Josephine Melvin – TechRound Editorial Team
Josephine is a marketing specialist working for Tudor Lodge Digital and a full-time reporter for TechRound.
She has worked with TechRound to deliver the latest in startup and tech for over two years, and is passionate about promoting diversity throughout the tech world.
Other Competitions This Month
TechRound 100 – The Top 100 Startups of the Year (Deadline Thursday 17th Nov) – Enter Here >>