TechRound is delighted to announce its top 40 entrepreneurs under 40 for 2021 – as selected by our expert panel of judges.
From schmutter to startups, we give you our Top Jewish Entrepreneurs who have made their mark in the 2021. Thank you to our judging panel who provided such a fantastic list of entrepreneurs and next year in Jerusalem!
Our Judging Panel
Elinor Honigstein – Head of UK Office & Strategic Partnerships at UK Israel Tech Hub
Candice Krieger – Business Editor at The Jewish News
James Goodman – Wealth Manager at LGT Vestra LLP
Darren Russell – Head of Video and Display Performance Products, EMEA at Google
TechRound Team (Tom Goulde, Daniel Tannenbaum, David Soffer)
Our Criteria
Entrepreneurs Are Under 40
Their business has a presence in the UK
Their business has shown tremendous growth in the last 12 months

Simon Rabin, 36
Simon Rabin is the founder and CEO of Chip. Chip is a digital savings account bringing you the best interest rates, making investing easy and automatically building your savings. The former Immanuel College and Birmingham University student worked previously for SMS startups before setting up Chip in 2017.
With Chip, the startup raised the largest equity crowdfund on Crowdcube in October totalling £11.5 million, raising £1 million in under 10 minutes. Chip is now the second biggest investor community in the UK FinTech scene and perfect for schnorrahs!
Alex Bouaziz, 28
Alex Bouaziz is the co-founder and CEO of Deel, the fastest-growing global compliance and payroll solution that helps businesses hire anyone, anywhere. Founded in 2019, Deel's technology offers payroll, HR, compliance, and benefits needed to hire and manage a global team. In just under three years, the company has grown to 450 employees worldwide in 55 different countries and has 6000-plus customers, including Shopify, Coinbase, and Cloudflare.
After working on a startup called Lifeslice that collaborated on video creation, he set up Deel which helps businesses hire anyone, anywhere, without worrying about compliance, payroll or HR admin. Deel takes care of it all so you can bring on contractors or employees in 150 countries to your company. Following a recent series C funding round of $156 million, Deel recently claimed its unicorn status.
Alex grew up in Paris and graduated from Technion and then MIT with a Masters in Civil and Environmental Engineering. Prior to Deel he co-founded investment fund Sarona Ventures. In 2020 he was featured on Forbes' 30 Under 30 Finance list. Outside of Deel, Alex enjoys cheering on Paris Saint-Germain Football Club.
Sophie Baron
Sophie Baron is the founder of innovative baby-weaning product Mamamade, which she launched in March 2019. The American-native developed a range of products that are delivered to your door,  with delicious, unprocessed, unrefined combinations of real ingredients cut perfectly for little boobalahs to handle, ready to be made in 10 minutes or less. The brand now offers a breakfast range designed for a parent and child to share.
The company raised £300,000 in seed funding in September 2020 and is currently in the middle of a Seedrs fundraising round where they have secured more than £785,000.
Matty Caplin
Matty Caplin is a local celebrity in his native Bushey, where the former Hampstead boutique baker set up Matty's Kitchen in his own parent's kitchen during lockdown. Processing hundreds of orders each week through Instagram, the young baking star is known for his tea cakes, giant cookies and vegan products. With over 11,000 followers, he is currently undergoing the renovation of his own boutique cafe that will appear on the Bushey high street early next year, taking over from Kanteen.
Holly Pollack and Sophia Levy
f
Holly and Sophia are the brains behind GoGetPersonalised, a popular fashion e-commerce brand.
With infinite personalisation options, GoGetPersonalised gives you the thrill of creating a bespoke and entirely unique item each and every time. GoGetPersonalised offers a variety of products that range from t-shirts and sweatshirts to baby grows and face masks all in a spectrum of colours, both neutral and bright.
With over 55 thousand Instagram followers, GoGetPersonalised has become the top place to have the ultimate customisation experience, allowing you to create something unique and personal.
Focused on delivering bespoke items which won't break the bank, GoGetPersonalised have created the perfect gift for that special someone or just a present to yourself.
Daniel Lipinski, 36
Daniel Lipinski is the founder and CEO of www.out.fund – a business that helps individuals receive up to £2m funding a month, hassle free, enabling people to retain their equity.
The former Immanuel College and Birmingham University student is not shy to entrepreneurship. The former Groupon employee, set up up a logistics platform called ParcelBright which was later sold to Veeqo.
Through his efforts trying to secure investment and loans, he discovered many pain points for entrepreneurs which led him to Outfund, which has shortly become the biggest eCommerce investor in the UK.
Outfund announced a fund raise of £37 million in December last year with the help of Fuel Ventures, TMT Investment and Force Over Mass.
Dr Elizabeth Michelle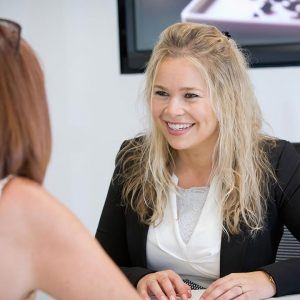 Dr Elizabeth Michelle is a London-based psychologist, professional speaker, workplace engagement consultant and educator, with a specialist focus in the workplace on optimising millennial and gen Z performance and retention. She has worked with a wide cross-section of society; from offenders in prison, to B2B companies and the C-suite that lead them. Educated at Cambridge University, she is also an Expert Educator and has a Doctorate in Psychology and Psychotherapy.

Pini Yakuel
Pini Yakuel is the founder and CEO of Optimove, a company that specialises in digital remarketing and retargeting.  The company was founded in 2012 following his completion of a Masters in Industrial Engineering & Management from Tel Aviv University.
Following two decades of experience in analytics-driven marketing, sales and business consulting, he has been able to push Optimove to become a leader in its field, offering personalised CRM solutions and in September this year secured $75 million in funding led by Summit Partners.
Harry Slagel, 28
Harry is the co-founder of Plateaway, a marketplace for restaurant meal kits with some of the biggest & best independent brands, delivering nationwide.
Harry came up with the idea during lockdown when households wanted to enjoy the restaurant experience, follow the recipes of their favourite meals and be able to share them with their loved ones at home or over zoom. Plateaway quickly became the leader in the restaurant meal kit space, working with Patty & Bun, Sushi Dogs, Blondies Kitchen and now every kind of cuisine imaginable.
With his vast experience working in technology and digital with companies such as Sky UK and Engine Group UK and in-depth knowledge in tech, product and service design, Harry saw a gap in the market and is in charge of designing and building the website and the end-to-end service for Plateaway.
Sam Fromson, 33 and Josh Hart, 31
Inset: Josh Hart
Inset: Sam Fromson
Sam and Josh are two of the founders, part of fast-growing startup, YuLife.
YuLife was founded in 2016 to offer affordable life insurance for companies (from £4.99 per month) with a number of wellbeing and health rewards for those employees engaging in healthy activities.
Participants can use the YuLife and earn YuCoin, the company's own currency, for completing wellness tasks such as miles walked, cycling, jogging and meditation – and exchange their coins for vouchers or discounts from brands such as ASOS, EAT and M&S.
With an early investment of £11 million and then a recent Series B investment of £50 million, YuLife is one of the fast-growing insurance brand in the startup space.
Joe Binder, 25
Joe Binder is a 25-year-old YouTuber-turned-entrepreneur and founder of WOAW. Binder built his YouTube channel from scratch growing to 20,000 subscribers with over 2 million views before starting WOAW.
WOAW builds personal brands for founders and CEO to establish their online presence. Graduating from Cambridge, his range of clients include Dragons Den stars Tej Lalvani and James Caan.
Dr Michelle Braude, 36
Born in South Africa and Raised in North London, Dr Michelle Braude qualified as a medical doctor at UCL before completing a BSc in Nutrition at King's College London. Her passion for nutrition and healthy living led her to set up her own nutrition practice in 2012, The Food Effect.
Fast forward to today and Braude is a bestselling author, widely-followed on social media and an expert in her field.  Through her work in The Food Effect, the Immanuel College graduate designs sustainable nutrition plans which allow people to lose weight, increase their health and well-being and truly enjoy what they are eating. Her methods are based on medical knowledge, nutrition and a personalised approach.

Eleanor Segall, 33
Eleanor is a mental health blogger and editor at beurownlight.com, which she launched in 2016. Diagnosed with bipolar disorder at the age of 16, she found blogging a therapeutic experience to help her with her ongoing recovery.
Eleanor is the author of the book 'Bring Me To Light' about her life journey with mental illness. Eleanor's blog has been awarded a top UK Mental health blog by Vuelio every year since 2018.
She set it up to battle stigma against bipolar disorder and other mental illness and now work with brands and businesses to spread their messages too.
Angela Ene
Sephardi Angela Ijeoma Ene is the founder and CEO of Modafirma she is a qualified CPA and spent over 15+ years within the investment banking and Investment management sector as a Finance director and Structured finance specialist.
Modafirma is a data driven, Adtechnology, search and marketplace in the remit of fashion, beauty, homeware, and lifestyle. The platform uses its technology to harness product catalogues and enables customers to search and discover their favourite brand items from retailers at their most competitive prices. Whilst, simultaneously driving millions of visitors to its brand partner websites, using its data insights and content.
To date, Modafirma has partnered with over 300+ brand partners, ranging from main retail marketplaces like Farfetch, Harvey Nichols, Reiss, Calvin Klein, All saints, Ralph Lauren as well as pure play independent and sustainable brands. As a result, Modafirma has access to millions of inventories that can be readily furnished to consumers for sale worldwide.
Angela's longer-term vision is for Modafirma to become the go to search destination for all things fashion and lifestyle as well as adding further monetisation strategies through fintech which will enable consumers to access their favourite branded items from retail partners on fairer and more accessible credit terms.
Natasha Zone, 28
onezone is the vision of 28 year-old CEO and founder Natasha Zone, who started the business in early 2018, after ten years in hospitality and concierge.
onezone is a curated discovery app making it easier for people looking for cool places to eat and drink in London. It's mission is to curate the world to ensure everyone can find cool places easily, a solution usually only available to those who can afford an exclusive concierge.
As the go-to person for where to eat and drink in London for her friends and family, Natasha realised that finding cool places is tough, and relying on friends or trawling through online user generated reviews is time consuming and unreliable and knew there could be a better way.
Curation is at the core of onezone. The app is dedicated to quality and is pioneering a new standard of trust by carefully selecting venues to showcase in each city, starting with London. Following a soft launch and beta testing last year, onezone secured 20,000 users and has become synonymous with great food, cool vibes and top service – the key to being 'onezone approved'.
Robert Franks, 35
Robert Franks co-founded footwear and streetwear retailer Kick Game with his brother David in 2013. Kick Game stocks popular trainer and streetwear brands including Yeez, Nike and Fear of God and is a fast-growing eCommerce business. In its most recent funding round, Kick Game has secured £3.5m investment with UK rapper, Fredo, taking a share of the company. The retail startup has predicted sales of £50m by the end of 2022 financial year.
Tash Grossman, 24
Tash Grossman is the CEO and founder of Slip, an app allowing customers to get digital receipts via QR code scanning. No more emails, no more paper.
It has sustainability at its core, driven by eliminating harmful non-recyclable receipts. Customers can view and manage their omnichannel spending and receive exclusive discounts offers and personalised content based on what they buy.
She has been a finalist in Verizon's Young Entrepreneur Competition, graduated the founder Institute programme and most recently, voted Retail Week's Startup of The Year for Data & Insight and runner-up to the full competition.
Stephen Moses, 30
Stephen is the founder and CEO of Zenplans. Zenplans is a software company designed to help accountants, financial advisers and solicitors create digital estate plans for their clients.
The business was inspired after Stephen saw his Dad's will and thought about creating a platform that would make it much easier for people to keep on top of all their important information during their lifetime. In addition, he wanted to make it easier for people to share all that key information securely with those closest to them to make estate administration easier.
The Nottingham University graduate aims to solve the growing challenges that our paperless society and growing digital footprints are presenting for estate planning and probate. Zenplans has a user-friendly and highly secure platform that guides clients through organising their important personal and financial information in one secure place, with the option to grant select people with different levels of access at different points in time.
Lauren Sharpe
Lauren is the creator of Lollybakes, a cake designer and an instagram influencer.
Lauren has always had a love for baking and after deciding university wasn't the path for her, Lauren decided to go to Le Cordon Bleu to train to become a pastry chef. After 9 months of intense training, Lauren received a diploma in pastry! After receiving this diploma, Lauren continued her path and worked at Soho Farmhouse for 2 years before starting Lollysbakes from home.
Today, Lauren has over 74,000 followers on Instagram and is making her customers cake dreams come true, making every cake and dessert with love. Recently, she has started to teach others how to design a cake with cooking classes in her kitchen at home.
Neta Schreiber Gamliel
Neta is the CEO and co-founder of SafeUP. SafeUP is an app that allows women in communities to support and protect each other in real-time; we help women feel more secure and prevent cases of sexual and physical harassment and assault.
Their goal is to make the world a safe and secure place for you, me, your daughters, and every woman in the world. After a terrible experience involving a friend, Neta decided in 2019 to develop an app that would unite women under the common goal of mutual protection and safety.
Neta believes that together they can harness the incredible power of women in order to change the world for good.
Ben Ford and David Turofsky
Ben and David are the founders of Wingmans, a London-based gourmet chicken wing restaurant chain.
With two flagship stores in Central London, Wingmans has become the place to get your chicken wings in London. Started in 2015 by Ben and David, Wingmans has recently started offering a bottomless brunch on the weekends!
Wingmans, which opened its first restaurant branch in 2018, has had a presence at some of the UK's biggest music and food festivals. They have been awarded British Street Food awards for their variety of chicken wings that they offer.

Adam Nathan, 34
Established caterer Adam Nathan was rocked by the Coronavirus pandemic like everyone else in hospitality and decided to shift his business model entirely. With parties, weddings and other events cancelled, Nathan's catering service switched to a food delivery service inspired by his events menus, generating more than 300 orders in the first week alone. With delicious quality meals including za'atar chicken and pulled lamb, all meals were frozen or prepared on the day so that people were able to eat well during lockdown without the need for supermarket trips. Today, Adam is back catering for events and doing what he loves best.
Anthony Shaw, 32
Anthony Shaw is the Chief Executive of Bedside Kosher, a charity which he helped start last year, and which distributes fresh kosher meals to Jewish patients in hospitals for free. A milestone that has reached 100,000 meals since the part of the pandemic, helped by 450 registered volunteers across London and Manchester.
Shaw recognises the importance of food for Jewish identity and the feeling of community, as well as understanding how fresh, nutritious and familiar meals can improve a patients mental well-being and recovery chances.
For over 60 years, Kosher patients have only had the option of a limited choice of frozen meals for their hospital food. Now, Beside Kosher is working to bringing fresh kosher food to these patients daily, even able to customise their meals to the individual needs of the patients and filling gaps in current provision, including breakfast, childrens meals, snacks and religious meals over Shabbat and festivals.
Shaw has demonstrable experience in both the charity and commercial sector, with previous success at Norwood with the growth of 'Young Norwood'. He is passionate about helping the UK Jewish community, and sits on various committees
Sol and Sam Schlagman (24 and 23)
Sol and Sam are brothers and the co-founders of Stint, the app that is connecting students to hospitality businesses for short shifts of work, taking pressure off core teams and empowering a new era of customer service excellence.
Since launching in 2018, Stint has signed up over 100,000 students across 150 university campuses around the UK. Students have completed Stints at over 1,000 hospitality businesses including some of the highstreet's biggest chains such as Chipotle and Chilango, and high end restaurants such as Iberica and The Wolseley.
Whilst at UCL, the brothers saw how hard it was to balance a part-time job with university life, and how hard it was to enjoy university life without enough money. They wanted to build a business where students could make money in a way that truly fits in with their lives. Stint is ending the trade off between learning and earning by enabling students to work for a few hours at a time, so they can fit work around their studies and social lives.
The duo built the business from scratch, starting with just a small team of students and today have around 170 person staff. Behind Stint is a huge amount of tech, including a student app, a business app, a web platform, and a host of internal systems. In May 2021 the team expanded into 32 cities across the UK and have seen a surge of growth since lockdown restrictions eased.
Francesca Specter, 30
Francesca is the founder and author of Alonement, a platform and podcast centred around the time you spend alone and why it matters. Her podcast interviews high-profile thinkers, writers and media personalities – from Alain de Botton to Konnie Huq – discussing their alone time.
Francesca has written a book called Alonement: How to be Alone and Absolutely Own it which published in 2021. She has spoken and written about the importance of being alone in Grazia, The Times, BBC Radio 4 and many more.
The alonement phenomena was created in 2019 and Francesca has said that spending quality time alone has had immense benefits in terms of personal development (confidence, career, self-esteem, mental health) together with her relationships with others.
Amos Haggiag
Amos is the CEO and co-founder of Optibus. Optibus leverages the power of machine learning and optimization algorithms to redefine the way mass transportation is planned and operated.
Optibus' disruptive technology drives some of the most complex transportation operations worldwide, and with the help of their recent $107 million Series C funding, they are helping to improve the quality of service, increase efficiencies, save money and streamline operations.
With roles at Microsoft and Siemens, Amos founded Optibus with a wealth of engineering knowledge. Optibus is now helping transit operators and agencies in 500+ cities globally.
Francesca Goldhill
Marketing specialist Francesca set up her boutique food business, Bagels and Schmear, during lockdown. After living in New York for a few years, she couldn't find the same quality bagels in her local suburb of Bushey or surrounding areas. Baking bagels from scratch and whipping up schmear from her family's kitchen, she has gained a tremendous following, including being named 'Best New Covid Business' in the Hertfordshire Business Awards. She is not shy of hard work, often getting up at 3am to bake and boil the bagels, and now she is currently undergoing a refurbishment of the old pharmacy in Battler's Green Farm in Radlett where she will be opening her own Bagel and Schmear store next year.
James Wallis, 31
James Wallis is the creator and host of Extraordinary People, a podcast that gained serious traction during the lockdown period. His podcast features a number of local and successful entrepreneurs, exploring and celebrating extraordinary things who have done remarkable things and overcome challenges on the way. A regular gym-goer at The Village in Elstree, he is passionate about marketing and leadership, whilst helping SMEs thrive in his daily work life at NatWest banking group.
Valeria Kogan
Valeria founded Fermata as an agricultural optimisation platform in 2019. The company develops the next-generation farming tool that provides precise plant monitoring in greenhouses and helps identify diseases through image analysis using AI-based technologies.
Valeria and her team have faced the problem of trust from the investors' perspective. Worldwide more than $4 billion was invested in agritech by venture capitalists in 2018 and 2019 and by August of 2020, there was already $2.6 billion invested that calendar year.
In 2020 the company raised $3.8 million from the London-based fund Massa Innovations, and in 2021 the project and Valeria were included in the top-5 female-led ventures list in AgriFood Tech Israel.
Ari Last
Ari is the founder and CEO of flexible childcare provider, Bubble (or in yiddish, Bubbeleh).
Bubble is an app that connects parents to trusted and approved childcare sitters, both for short notice cover and regular childcare needs, within their local areas.
The app contains 100m+ relationship 'nodes' between members of our community, and they utilise that data to serve parents with local sitters and nannies that are recommended by other mums and dads they trust.
After working in marketplace businesses and becoming a father, Ari fused the two and realised there was a need for a marketplace for childcare. Ari has also developed new service lines like our Bubble For Work and permanent childcare services, and launched a volunteer childcare service for NHS workers that's seen over 10,000 hours of childcare requests through it.
Through the app, Ari has taken a very simple 'real-world' dynamic – parents want childcare that is backed up with a personal recommendation so we've used technology to make the process of getting those recommendations more efficient.
Sara Goldwyn, 30
Sara Goldwyn is gaining huge traction as a yoga instructor, through her series of one-to-one and online classes. Sara Sutra (as she is known on Instagram) studied physiology and anatomy at Bristol, giving a scientific basis for her teaching.
Sara has taught at retreats across the world, also giving corporate classes that focus on wellbeing. You would have seen her featured in the Daily Mail and being the resident yoga instructor for Soho House and The Ned.
Sam Morgan, 20
Sam Morgan runs SM Creps, a luxury concierge business aimed at professional footballers and celebrities.
Sam started working in the shmutter industry in 2017 with a simple Instagram page offering his services as a personal shopper. Sam's services were not those of the average personal shopper, with the CEO sourcing limited edition, hard-to-find designer clothing to his clients from the likes of Gucci, Versace and more.
The business has developed into a concierge system and Sam sources and sells cars, watches, clothes and more to those who need it quickly or cannot find it anywhere on the internet.
Now, Sam is an extremely successful businessman, selling to the best football players in the world such as Lionel Messi and Erling Haaland. In 2021, Sam has recorded his own Channel 4 Television series "The Garms Dealer" which shows some of the behind the scenes of his hectic life and records some interactions with Premier League footballers.
SM Creps now has over 135,000 followers on Instagram which displays some of the crazy moments in Sam's life.
Esther Marshall, 32
Esther is the creator of Sophie Says, the children's book series. Esther became a mum for the first time in 2019 and suddenly saw the world through her baby's eyes and wanted him to know that his mum could do just as much as his dad and that he would meet women in his personal and professional life who look different to his mum and he should respect them and learn from them.
Sophie Says I Can I Will was created and was the first book in the Sophie Says children's book series. Sophie Says I Can I Will is a powerful and uplifting story of empowerment. The aim – to allow boys and girls to achieve their dreams regardless of gender, race, religion or class.
Esther created Sophie Says books and activity books to provide a toolkit for parents/carers and teachers to tackle some of the trickier conversations and ultimately make life's most important lessons fun to learn and building a resilient and happy next generation.
Gal Ringel
Gal Ringel is a self-confessed "tech geek" who has featured in Forbes 30 under 30. The Israeli entrepreneur is the co-founder & CEO at Mine, a smart data assistant that enables people to discover and control their personal data online. His unique background of cybersecurity, VC experience and entrepreneurship help him bring a new perspective to the world of online security and privacy. Additionally, he works as a VC investor helping to support both early and late-stage companies in the Israel startup ecosphere.

Amy Leigh
Another baking superstar, Amy Leigh is the self-taught baking genius who started Amy's Bakehouse in lockdown. The bakehouse is named after her cottage-style home in Barnet where she creates her masterpieces and customers pick up their collections. From brookies to brownies and personalised cakes with vegan options too, Amy is another local celebrity and was recently hired to make a birthday cake for David Beckham.
Andrea Berchowitz
Berchowitz cofounded a start-up in 2019, Vira Health with Rebecca Love, which focuses on women's health, an underserved area with impacts in the workplace, families and society. The company's first product is an app called Stella that supports women to manage the symptoms of menopause.
Stella supports women to manage the most common pain points of menopause. Stella tackles a complex condition like menopause and really pushes the boundaries on personalised medicine and the use of digital therapeutics. Menopause often intersects with a critical career stage.
Menopause usually occurs between ages 45 and 55 – which is also the age bracket during which women are most likely to move into top leadership positions. Andrea understands that if we want to continue to move the needle on the number of women in leadership roles, we need better care options and that is what Andrea is creating.
Alon Stoerman
Alon is the founder of Memo360; a company which is utilizing gaming technology to provide best solutions for people living with Alzheimer's and other types of dementia.
Memo360 is harnessing technology to create new products for people living with dementia. Their vision is to slow down the onset of dementia through innovative products, reducing stress, anxiety and loneliness.
Alon has 10+ years' success in end-to-end product management, underpinned by a proven track record delivering complex products across innovation-led settings. He used his expertise to create Memo360 and MemoBrain Train helping those with dementia.