Company: Gousto
Founders: Timo Boldt and James Carter
Website: gousto.co.uk
Business: Healthy and delicious recipe boxes boxes delivered to your door.
About Gousto
Gousto redesigned home-cooking, offering solutions delivered straight to your door. The concept is you choose a recipe and the box of fresh ingredients along with instructions are delivered to your home. Timo Boldt recognised a gap in the market when he found it difficult to squeeze nutritious and healthy meals into his jam-packed corporate lifestyle. Fast forward to 2020 and you will find an over £100 million company.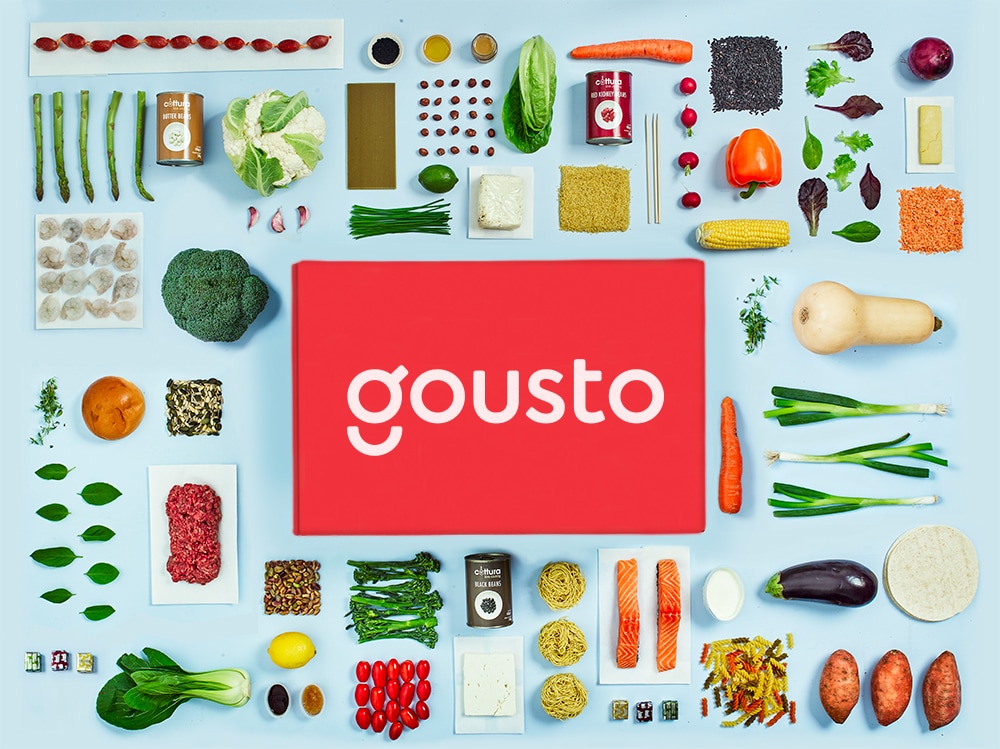 The company was founded in 2012 and made its fame when its founders appeared on Dragon's Den in 2013. It has raised millions in funding from various Venture Capitals including Unilever Ventures, MMC Ventures and even backing from fitness personality Joe Wicks. Most recently, it received £30m funding in private equity.
The brand now boasts 55 recipe boxes including a vegan range and a Joe Wicks "Lean in 15" range. During lockdown they hosted an all-star virtual dinner party, partnering with PR company Manifest. They are unwavering int heir mission to provide nutritious and healthy meals as well as reducing food waste. Gousto is frequently recognised as the best recipe kit by many major British publications.