Hoxton Ventures is an early stage venture capital firm investing in European technology startups that can scale into large, global winners.
It focuses on startups that either disrupt existing industries or invent entirely new market categories.
It was an early investor in Babylon Health, Darktrace and Deliveroo, and its portfolio companies have grown to an aggregate value of over $7 billion.
Hoxton typically invests between $500,000 and $5 million into pre-seed, seed and Series A stage companies, and follows its capital through the life of the company.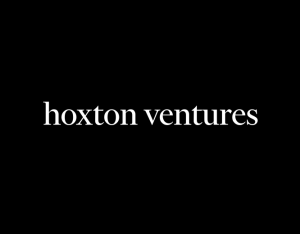 About Hoxton Ventures
On June 18, 2020, Hoxton Ventures announced the final close of Hoxton Ventures II L.P., an early stage European venture capital fund building on the firm's record of finding and investing in "unicorns," which includes seed investments in Babylon Health, Darktrace, and Deliveroo.
Hoxton's strategy of finding companies that can scale globally into large, category-defining leaders in newly forming industries has led it to becoming one of Europe's top-performing early-stage venture capital firms. The firm's first fund has the highest ratio of unicorns to investments, according to Dealroom.
The second fund saw increased commitments from investors in Hoxton's first fund, alongside commitments from new British, Swiss and U.S. institutional investors. New limited partners include British Patient Capital, the largest investor in U.K. venture capital.
More from VCs
Hoxton Investments
Vatic: founded in October 2019 by Alex Sheppard and Dr. Mona Kab Omir, Vatic is a U.K.-based healthtech company that develops the KnowNow COVID-19 test, which is currently approved for use in the U.K. market. With investments by LocalGlobe and Hoxton Ventures, and funding from the University of Oxford and Innovate UK Vatic is venture, academia and U.K. government backed, and headquartered in London.
Darktrace: founded in Cambridge in 2013, Darktrace uses artificial intelligence (AI) technology to spot cyber threats for businesses. The AI is used to build what it calls an "enterprise immune system" that monitors company's computer networks to detect unusual activity and then respond to it. The technology stands in contrast to traditional cyber security software that tries to build a wall around networks to block intruders. Some of its clients include BT Group (BT-A.L), William Hill (WMH.L) and online grocer Ocado (OCDO.L).
Do you need funding for your business or startup? TechRound works with a panel of VCs and Angel Investors. Enquire today >>