The best VPNs available for the Amazon Fire Stick and Fire TV come with excellent speeds and strong privacy features. These VPN apps work well with the Amazon Fire TV, Fire Stick and Fire Cube and are all available to purchase on the Fire OS app store.
In this guide, we take a closer look at the best VPNs for Fire Sticks available that can be reliably used for streaming services, torrenting or Kodi.
| Name | Price | Offer | Claim Deal |
| --- | --- | --- | --- |
| CyberGhost | £1.99 per month | 45-day money-back guarantee | Claim Deal >> |
| Private Internet Access | £2.19 per month | 30-day money-back guarantee | Claim Deal >> |
| Nord | £2.69 per month | 30-day money back guarantee | Claim Deal >> |
| IPVanish | £5.17 per month | 30-day money back guarantee | Claim Deal >> |
| Express VPN | £6.85 per month | 30-day money back guarantee | Claim Deal >> |
| Windscribe | £3.25 per month | Unlimited data | Claim Deal >> |
| VyprVPN | £2.50 per month | 30-day money back guarantee | Claim Deal >> |
Why Use a VPN for Amazon Fire Stick?
A lot of the content available on these portable devices is geo-locked. When content is geographically locked, it means you cannot watch channels on the Fire Stick or Fire TV when you are out of the country. This will leave you unable to take advantage of the on-demand access you would otherwise have to content available from Netflix, Hulu, and Amazon Prime via the Fire Stick.
This is where VPNs come in handy! There are plenty of VPNs for Fire Stick available that allow users to watch and stream their favourite shows from wherever they are.
See More
Compare the best VPNs for Netflix
Explore the best VPNs for work
What are the benefits of using a VPN?
What VPN Should I Use for Fire Stick?
There are several excellent VPN services that you can use for Amazon Fire Stick. When deciding what VPN you should use for Fire Stick, it's important to consider what you're wanting from this service and the benefits you'd like to prioritise.
If you're looking for a service that is both easy to set up and operate with your Fire Stick, one of the best for this (in our opinion) is ExpressVPN. While you may be concerned that VPNs are tricky to set up, ExpressVPN is a breeze in this regard!
It also comes with a whole host of other fantastic benefits. This includes strong security settings, servers in over 90 countries, an app available specifically designed for Fire TV and much more, as detailed further down the page.
Another thing you'll need to consider when choosing the right VPN service for you is the cost.
Once you've gotten to know the providers with offerings best suited to your VPN needs, you'll start to get a feel for how much they'll cost, and how much you can expect to spend on this type of service. This can also help you to spot a good deal on services with all of the benefits you're looking for, helping make your money go further.
While your VPN decisions must be guided by your personal preferences, when it comes to the best VPNs for Fire Stick and Fire TV, there are a few that reign supreme. Here, we list TechRound's top picks for Fire Stick VPNs…
Best VPNs for Fire Stick and Fire TV
The most reliable VPNs for Fire Stick and Fire TV available based on testing, are as follows:
IPVanish
NordVPN
Windscribe
CyberGhost
ExpressVPN
VyprVPN
IPVanish
Offers unlimited bandwidth and data for HD video
Good privacy due to strong encryption
Can connect five simultaneous devices
A huge network of services across the world
7-day money-back guarantee
IPVanish is a popular VPN option with both Fire TV Stick and Kodi remote control users too. The VPN server provides unlimited bandwidth, meaning you can stream your favourite shows or movies in high definition with ease.
The VPN provider also has excellent privacy settings with a no-logging policy and strong encryption settings. This means you can safely hide your VPN activity.
In addition, IPVanish has now provided an app specifically designed for Fire Stick users, which is fully compatible with the remote control.
NordVPN
Has released an official Fire TV app that can be downloaded directly from Amazon
True zero-logs policy
Ultra-fast streaming speed
Able to unblock most streaming services
30-day money-back guarantee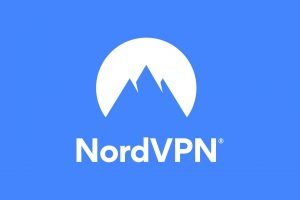 Downloading the NordVPN for your Fire Stick has been made nice and easy. They have released a handy official Fire TV app meaning users can download the VPN directly from Amazon on the Fire Stick or, alternatively, the Fire TV Cube.
Users of NordVPN can connect six simultaneous devices at once. It can also unblock the majority of streaming services.
Trying the app is low risk too as customers can try it for 30 days and receive money back if they aren't completely happy with it.
Windscribe
Specifically designed Fire TV Stick app on Amazon store.
Works in China
Enables torrenting
Strong privacy settings
Fast speeds
The Windscribe VPN is available directly on the Fire TV app store. One of the biggest advantages of Windscribe is how easy to install it is, with no third-party apps needed to control it.
With this VPN for Fire Stick, you can also stream movies or TV in China, and it also allows you to torrent.
The app is available for Android, iOS, MacOS and Windows. There are also browser extension options for Firefox, Chrome, and Opera too.

CyberGhost
The Fire TV version of the app is available
Budget-friendly VPN provider
Very high streaming speeds
Can connect up to seven devices at once
45-day money-back guarantee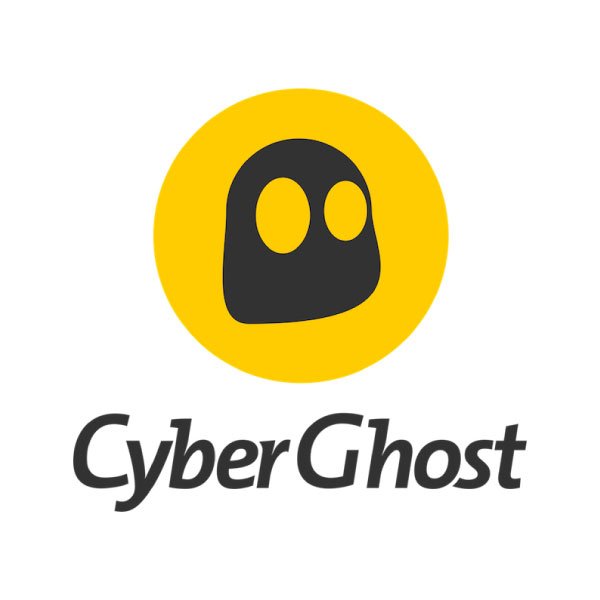 The CyberGhost VPN can be downloaded by users through the Fire Stick or the Fire TV Cube, making installation easy.
The VPN provider also provides the option of choosing the server (it has servers in over 60 countries) you want to unblock, giving you greater control. The CyberGhost app also has excellent streaming speeds and can easily unlock BBC iPlayer, Netflix and others.
The VPN app is available on MacOS, iOS, Windows, and Android. Customers can also benefit from a generous 45-day money-back guarantee, should they wish to use it.
ExpressVPN
Servers in over 90 countries
The app is specifically designed for Fire TV available
Comes with smart DNS proxy solution MediaStreamer
Strong security settings
24-hour live chat support
30-day money-back guarantee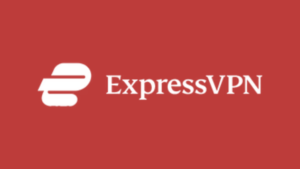 ExpressVPN has servers in a whopping 90 countries, providing users with a wide array of options to choose from.
Installation of ExpressVPN on Firestick is also easy, thanks to the app tailored to Fire TV.
In addition, every subscription comes with MediaStreamer. This is a smart DNS proxy solution that enables you to unblock additional geo-locked content. It can be set up without having to install an app through the Fire TV's settings.
VyprVPN
Excellent performance speeds
Has its own Fire TV app
Extremely fast download rates
More than 700 servers in over 70+ locations worldwide
Free 3-day trial
One of the best things about VyprVPN for Amazon Fire Sticks is that it is incredibly fast. This makes it a great option for you if you like to download a lot of TV shows and movies.
The VPN for Amazon Fire TV also comes with its very own app, which is available on the Amazon Store and comes in the APK format too. VyprVPN also has a variety of speed optimisation options and connects automatically to the fastest server available.
The VPN also supports OpenVPN and Chameleon protocols and provides users with a free 3-day trial to try their VPN software out.
How to Install and Use a VPN for Fire Stick
This depends on whether the VPN provider has made its app available directly on the Amazon Fire TV app store or not.
For all the VPNs for Fire Stick that we have mentioned on our list, getting your VPN server set up is incredibly easy. Simply sign up to your chosen VPN provider, install it on your FireStick, sign in and then connect. It really is as simple as that!
If there isn't an app available on the Amazon Fire TV app store, then you will need to manually download the Android app APK file, or sideload the app. This can be done through another Google Play-connected Android device.
Does a VPN Make Fire Sticks Work Better?
A VPN can add some great features to your Fire Stick viewing experience, two of the main benefits being:
Easier access to the geo-restricted video content: One of the main reasons why you would use a VPN is to access geographically locked content that you wouldn't otherwise be able to access. Lots of content on the Amazon Fire Stick is geo-locked which means you can't watch certain channels, shows or movies in a different country to where you live or where you signed up to the service. Luckily, there are VPN services for Fire Stick that enable people to carry on watching their favourite shows even when abroad.
Enhanced security: It's important to make sure you protect your digital identity. If you're using a local unsecured WiFi network, watching content on your Fire Stick, as well as browsing the web in general, can be tracked. This could leave you vulnerable to hacking. A VPN can help to protect you from this, keeping you secure while online.
What's the cheapest VPN for the Fire Stick?
The cheapest VPN for Firestick that works reliably in our tests was CyberGhost. There are other cheaper options out there but we wanted to make sure that the quality and reliability were there for the FireStick. When you buy something that is 'cheap' it usually comes at a cost of speed or reliability and we were aware of that in our tests.
You can get a CyberGhost subscription starting at £1.99 per month and it comes with a 45-day money-back guarantee.
Are VPN apps compatible with first-edition Fire TV sticks?
Now, it is important to remember that VPN apps will not work with first-edition Fire TV Sticks. VPN apps are supported by Fire TV and second-generation Fire TV Sticks and later versions.
However, if you do have the first-edition Fire TV Stick, don't worry. It will still be possible for you to connect to a VPN using one. You will just need to have the VPN configured on your WiFi router instead of on the Fire TV stick.
Another option is to connect the VPN through your Android smartphone and then cast stream video to your Fire Stick.
What's the Best Free VPN for Fire Stick?
To put it bluntly, a free VPN service is often not the best to use for Fire Sticks. While such a free service for Fire Stick may seem an attractive offer, in reality, free VPN services typically come with limits.
Free VPNs will often come with data caps and restricted speeds which can be a frustrating price to pay, especially for a free service.
Low-cost VPNs offer a much better service, and can even offer a money-back guarantee period so you can try it out without having to pay for the ones you don't like.
In terms of low-cost VPNs, TechRound recommends services like NordVPN, which offers unlimited streaming and super-fast speeds, all with a 30-day money-back guarantee.
Do I Need a VPN for Fire Stick?
While arguably, no one needs a VPN for their Fire Stick, using one can come with some pretty great benefits! Particularly if you're wanting to watch content that's geo-restricted from where you are, a VPN service is a must.
Additionally, VPN services are good to have simple as a security measure. Especially if you're using an unsecured WiFi network, VPNs can help keep you protected against hackers and snoops.
VPNs offer up some excellent benefits for users both when using Fire Stick and more generally. To find out more about these services, visit our VPNs page.