I'm Ali the CEO of bitHolla, a crypto software company based in Seoul. My role within the company is mostly software development and team coordination for our main flagship product called HollaEx Kit, which is an open-source exchange system that allows anyone to start their own crypto exchange.
The company bitHolla started in the early days of crypto, back when there weren't that many people using the technology. Back then it was hard to find other people using bitcoin and so we thought it would be a good idea to start an app so that other bitcoin users could find and do transactions in bitcoin with each other.
Our aim was to bring it to local stores so they could attract more business from bitcoin users looking to spend their coins. The app was called Bitholla which eventually was adopted as the company name.
The company's direction has changed since then into a more general "do crypto" direction. That just means all the basic exchange, wallets, and even coin creation stuff we provide in an easy way for businesses.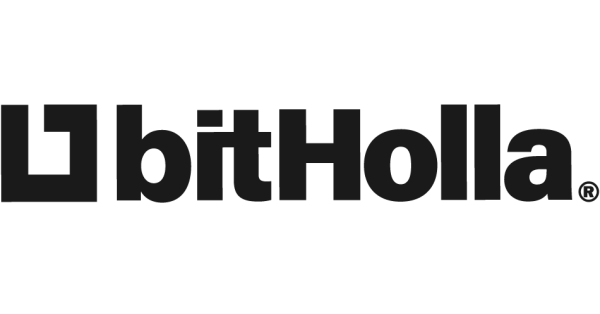 How did you come up with the idea for the company?

My personal background is in computer science and was one of, if not, the first person in South Korea to write a university research paper on Bitcoin the country. Since then I was always contributing to the community at meetups and sharing general information in presentations. Also, visited some company such as PentaSecurity in the country to provide consultations. Naturally, this continued and the people I met on the way we decided to start an app. From there the company sort of came next and now here we are.
The idea around the first bitHolla app was actually just for other bitcoin users to find each other to interact, simple as that, but back in 2014 this happened to be a challenging thing to do since nobody used bitcoin and the interface to using the coin weren't really there and so in a way we were just creating an easy way to use coins which is how the first app came to be.
The first bitHolla app created had a kind of Tinder-like experience to it, where you can find people in your local area to send bitcoin to and chat crypto with. It was an application designed perfectly for the time but as bitcoin got popular the costs went up and the speed of transacting went down making the app less useful over time.
This is why the idea around exchange software came up. Personally, I believe the crypto exchange experience right now is the major experience everyone has when they use cryptocurrencies. That could be on Robinhood app or even your Coinbase account but it's essentially the same thing, an exchange and wallet system.
Back in 2014, the crypto experience was different, it was more of an 'on your phone wallet experience' with minimal trading and not so many coins to play with. So now in 2021 we've taken that experience and want to share it with entrepreneurs and businesses so they can provide their own crypto exchange service and customize it for their users.
By open-sourcing the HollaEx Kit we are effectively decentralizing the crypto industry by allowing many smaller exchanges to exist instead of just a select few big brand name exchanges.


What are the biggest challenges you have faced while building your company/project?

This is probably a universal problem for companies within crypto and is the feast or famine business cycle. Everyone gets interested as prices go up where businesses "see the light" so to speak, but then quickly lose interest as soon as crypto prices dip. This isn't exactly an easy cycle to do business in but net-net there is continuous growth which just means surviving these down cycles is all you need to do.
The second obvious challenge for us when developing the exchange software is building it in a way where we can share it, crypto is not exactly easy in that respect and is one of the challenges that still exist today. But we believe this is related to just getting others to understand that the crypto experience is the crypto exchange experience that many people today are beginning to understand. And so the next natural step is to suggest that hey, you could have your own crypto platform, it's not that far-fetched, especially if you have users.

What can we hope to see from bitHolla in the future?

bitHolla's main flagship product HollaEx Kit is now at a level where it can be shared and part of that is sharing our own token which is an easy way for people to get involved if they don't want to run an exchange. In the future, we will be including more inclusive features for others, from a better crypto projects list which will look a lot like a Kickstarter and there will be ways to contribute in an open-source way as a developer or even a content creator which would be paid out in crypto.